BEAST – Digital Art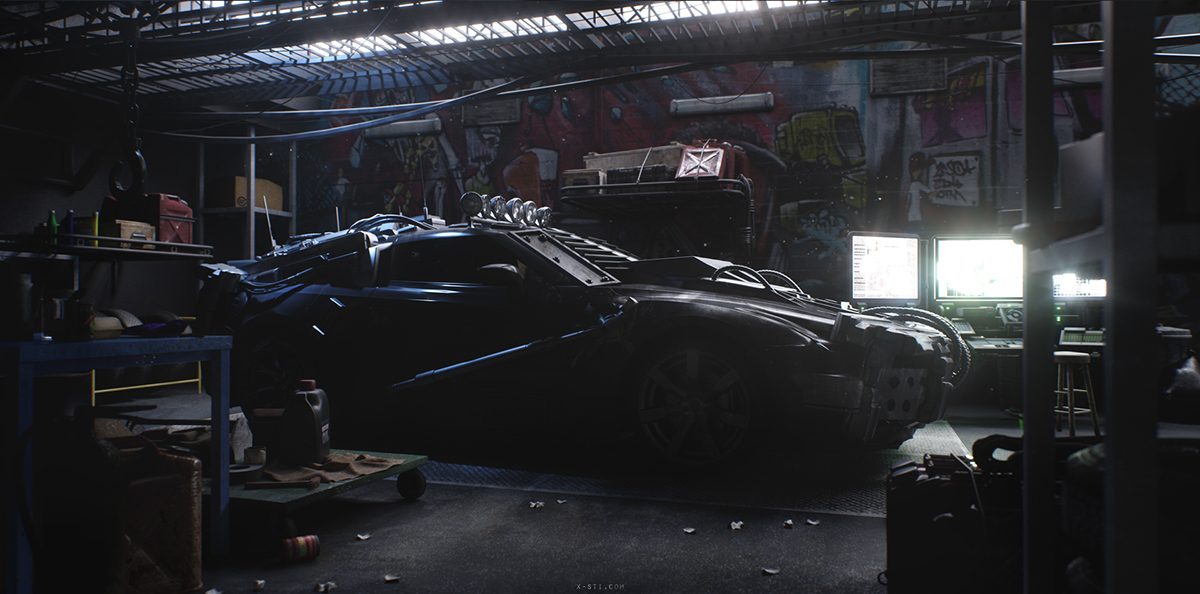 AoiroStudio
Nov 11, 2016
Hearing news from Adode MAX where they introduced (coming soon) the Project Felix. A product where you'll be able to easily create 2D and 3D assets, that sounds like it could be amazing. While it's coming soon, we rather appreciate what's been done by artists in Autodesk 3DS MAX where I feel there is more control for your composites, lighting and etc.
Let's take a look of what Margarita Zhitnik and Denis Zhitnik have been working on for their piece called: BEAST. Other than getting inspired by Elysium and Death Race, I can't stop referring the background with the TVs and Graffiti to the Flash's lair from the upcoming Justice League movie.
I was inspired by such films as Elysium and Death Race and I wanted to do something similar. Car I did in Zbrush and the GTR's model and props from libraries. Thank you Denis Zhitnik for help with render and materials!
More information via Behance.

Source: Abduzeedo
BEAST – Digital Art