Weekly Roundup: 11 Nintendo Switch Game Trailers, Robotic Companion and more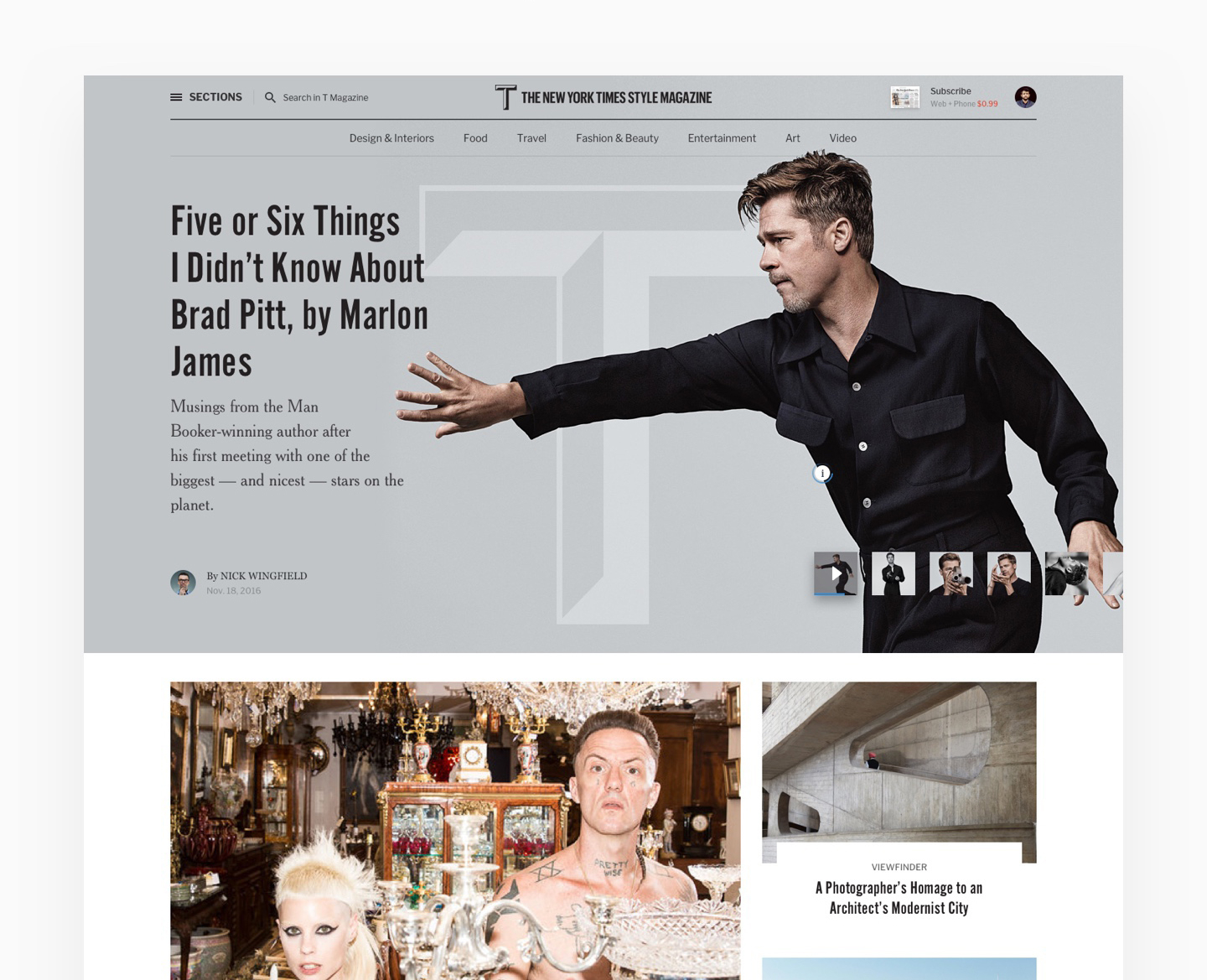 AoiroStudio
Jan 16, 2017
We all had a long week of work, school and maybe vacation (some of us) and after spending some time relaxing with family, friends; we'll mostly spend be ready to tackle a new week. Before you do, it's time for the Weekly Roundup where we curated our some of the interesting things that happened on the Web either it is news, a new tool to try, a cool video and some sites inspiration that caught on attention. We'll also include some Abduzeedo articles from the past week just in case that you've missed them. Time to sit back, see what you've missed and gear up for the next one.
If you do have any suggestions, send us an email or via Twitter @AoiroStudio
From the Web
A robotic companion for the elderly
A photo/video app that lets you put yourself anywhere!
From Abduzeedo
Architectural illustration Progress Profiles is a illustration project shared by Andrea Minini. He was commissioned to create thirteen architectural illustrations reproducing some super renowned buildings around the world. The most beautiful thing about them is the simplicity and the use of lines to highlight some of the iconic features of these buildings. It's a great use of the Blend Tool in Illustrator, at least that would be the way I would do it. Actually we have posted some tutorials here on ABDZ about that, like the Offset Path Effect/
We are sharing this beautiful font family set with lots of goodies as well by Firman Suci Ananda called: Cartel Deux. It's a lovely typographic set with a script and serif style for your next display or title designs. Personally I am always being a bit too skeptical with script font because there is always some letters that you just aren't happy about but this set is quite working out pretty well as a whole. Hope you will enjoy it as well.
This week is the second or first, in my case, week of work in 2017. With every new year there's a lot of resolutions made, areas that we want to improve or things we want to change. I feel that for me I want just to focus on less and the practice of minimalism. For that reason I am also trying to focus more on design books rather than just online. I am trying to savor the information a bit more instead of gobbling up everything I might think will be inspiring or useful. Most of the time that ends up not being the case, but just the fear of missing out, resulting in a pile of articles to read or links that, without context, have little to no value.
I stumbled across what Honda was working on a new self-balancing motorcycle, it was pretty cool. Seeing this bike got me wanting to surf on the process behind the industrial design work of such concepts. I've found this stunning-looking motorcycle concept by Artem Smirnov and Vladimir Panchenko. Their concept is about their passion about the Japanese approach to design and it's quite lovely what they have done.
The New York Times Redesign is concept editorial design project shared by Slava Kornilov and Bohdan Kononets on their Behance page. I have to say, I have seen quite a few of concept projects but as extensive as this one I still have to see. I understand the value of an exercise like this, but I cannot imagine the amount of time necessary to put something that detailed together. I also love to see what people can come up with when you don't consider some important factors like density and monetization. Nevertheless, it's a great editorial design project and quite inspiring in many aspects.
We are taking a look at the rebranding of Warsaw-based based company called 10Clouds. It's a fun approach branding project because I would say that I love their art direction towards an inspired-80s universe with a dark colour palette and vibrant highlighting colours like purple, turquoise and pure white. They got me with the pink photography!
Digital Photography is such a large medium to explore, many kind of subjects or categories to shoot from. There isn't one category that is particularly more popular (in my opinion) than others. Each one has their own flair and that's what makes it even more enjoyable. Let's take a look at this series by Łukasz Breitenbach entitled: Bridge in the Fog. A moody photographic series with an eerie and mysterious feel to it, quite inspiring to appreciate the contrast of the colours with the light.

Source: Abduzeedo
Weekly Roundup: 11 Nintendo Switch Game Trailers, Robotic Companion and more