The Perfect Office – Logitech Bluetooth Keyboard, LG 4K Display and Office Ideas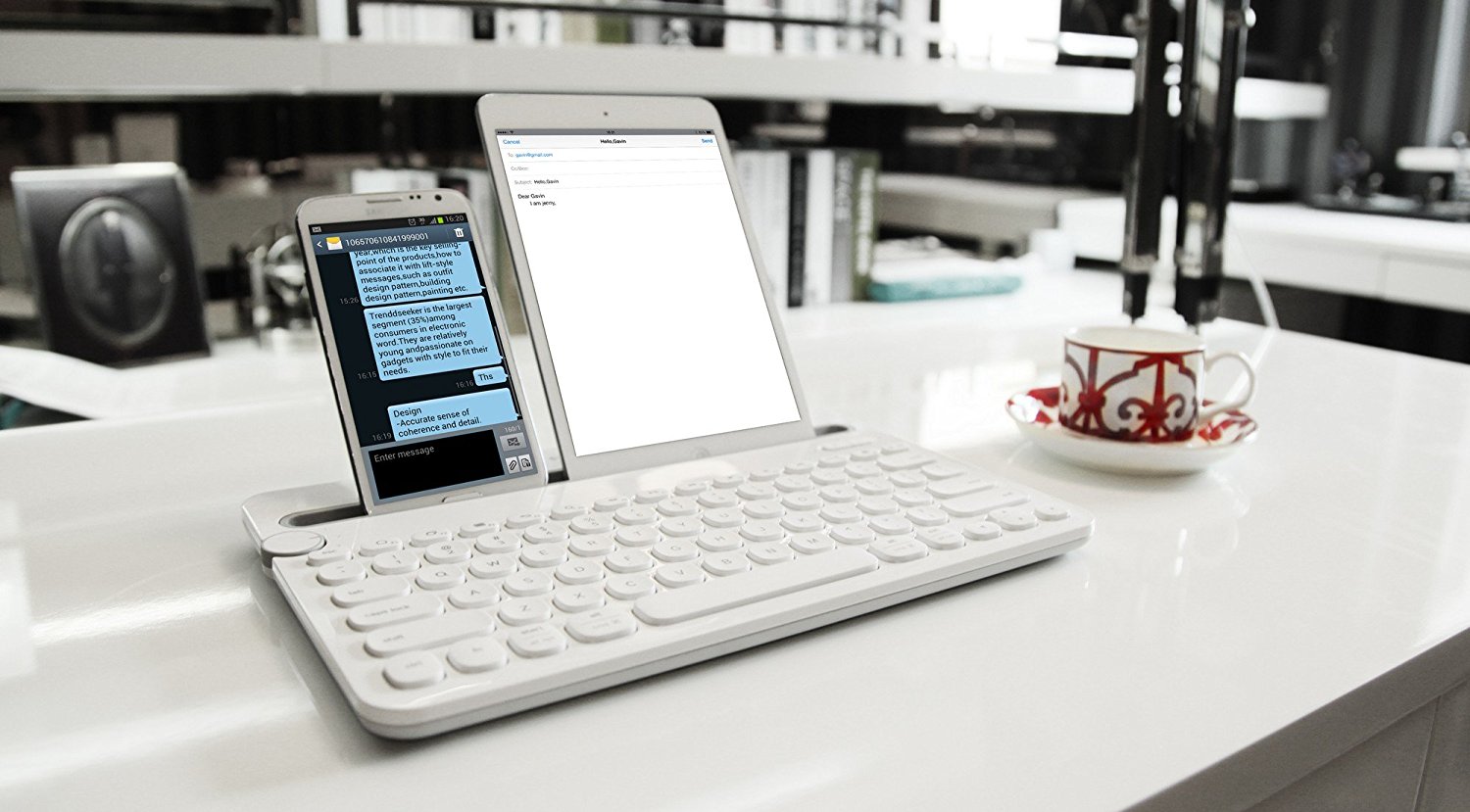 PauloGabriel
Dec 20, 2016
We've seen some great gadgets and equipment for designers. So many cool stuff, that we could actually assemble infinite perfect office spaces! Every week we'll assemble a perfect office, and we'd like you to help us. What equipment would the perfect office have?
A few more days until Christmas, so hurry up to find the best gifts for your loved ones! This week we've found a nice range of items, starting the The Element Headphone Amplifier, for those who want a more personal sound. Extend your Wi-Fi and get an extra outlet with TP-Link N300. The latest Mackbooks' lack of ports are a thing of the past with the clever cPro Form Fit USB-C hub. But there's more!
Thanks to our sponsor, Gadget Flow. A product discovery platform that helps you save and buy awesome products with 12 new additions every day.
The Element Headphone Amplifier
Simplify your desktop audio experience with the Element Headphone Amplifier by JDS Labs. Allowing you to switch gracefully and easily between your desktop speakers and your headphones at the touch of a button, this amp, DAC, and switch are all tucked inside a durable housing. The Element Headphone Amplifier has 30V rails and a peak output of over 1.5W. (at The Gadget Flow)
TP-Link Wi-Fi Extender with Outlet
Far-Reaching Wi-Fi Coverage. It extends your network's Wi-Fi and delivers reliable N300 wireless coverage to hard-to-reach areas in your home. Find the perfect recipe in the kitchen, stream your favorite show in the bedroom, and stay connected in your home office. Connect a smart TV, game console, or another device directly to Wi-Fi using the Ethernet port. Works with any Wi-Fi router or access point to give you farther range and better coverage. (at Amazon)
cPro Form Fit USB-C Hub
Extend the functionality of your new MacBook with the cPro Form Fit USB-C Hub. Seamlessly and effortlessly attaching to the left side of your 2016 MacBook Pro, this device provides you with the additional ports you need to stay connected. Made of aircraft-grade aluminium, the cPro Form Fit Hub includes three USB 3.0 ports, SD and Micro SD card slots, USB-C charging, and HDMI port, and even has a charging light for your convenience. (at The Gadget Flow)
Logitech Bluetooth Keyboard K480
Finally—a desk keyboard for your computer that also works with your tablet and smartphone. This unique keyboard with integrated smartphone/tablet cradle makes it a breeze to switch between typing on three different Bluetooth devices. Imagine typing a long blog on your computer when you get a text from a friend on your smartphone. Now you can reply to your friend with the same comfortable, familiar typing experience you're used to—and go right back to typing your blog—with the simple flick of a dial. (at Amazon)
Corsair Gaming K70 LUX Mechanical Keyboard
With virtually unlimited customization directly integrated into Corsair's legendary construction, the LUX line of gaming keyboards is the key to breaking through the competition. Choose between three unique Cherry MX switches to match your play style, express yourself with programmable advanced lighting control and large font keycaps, and transform your gameplay with on-the-fly macro programming. (at Amazon)
LG 4K Display
The LG 32UD99 will a 32" display featuring a 10-bit IPS panel that can reproduce 1.07 billion colors and cover over 95% of the DCI-P3 color space, while LG has said nothing about the sRGB and the Adobe RGB color spaces. The monitor will support 10-bit HDR capabilities, but LG is not disclosing details about its LUTs and so on. Finally, LG says that the 32UD99 will be able to connect to computers using a single USB Type-C cable that will also support charging capabilities. Other notable features that LG mentioned in its press release are thin bezels as well as "slim" stand. (at AnandTech)
Office Ideas!
Here are some office ideas for you! How do you like these? Don't forget that you may suggest gadgets or ideas via twitter: @paulogabriel – I hope you enjoy these! Cheers. 😉

Source: Abduzeedo
The Perfect Office – Logitech Bluetooth Keyboard, LG 4K Display and Office Ideas