The Perfect Office – Flter Secure Router, Canon EOS M6 Camera, Office Ideas and More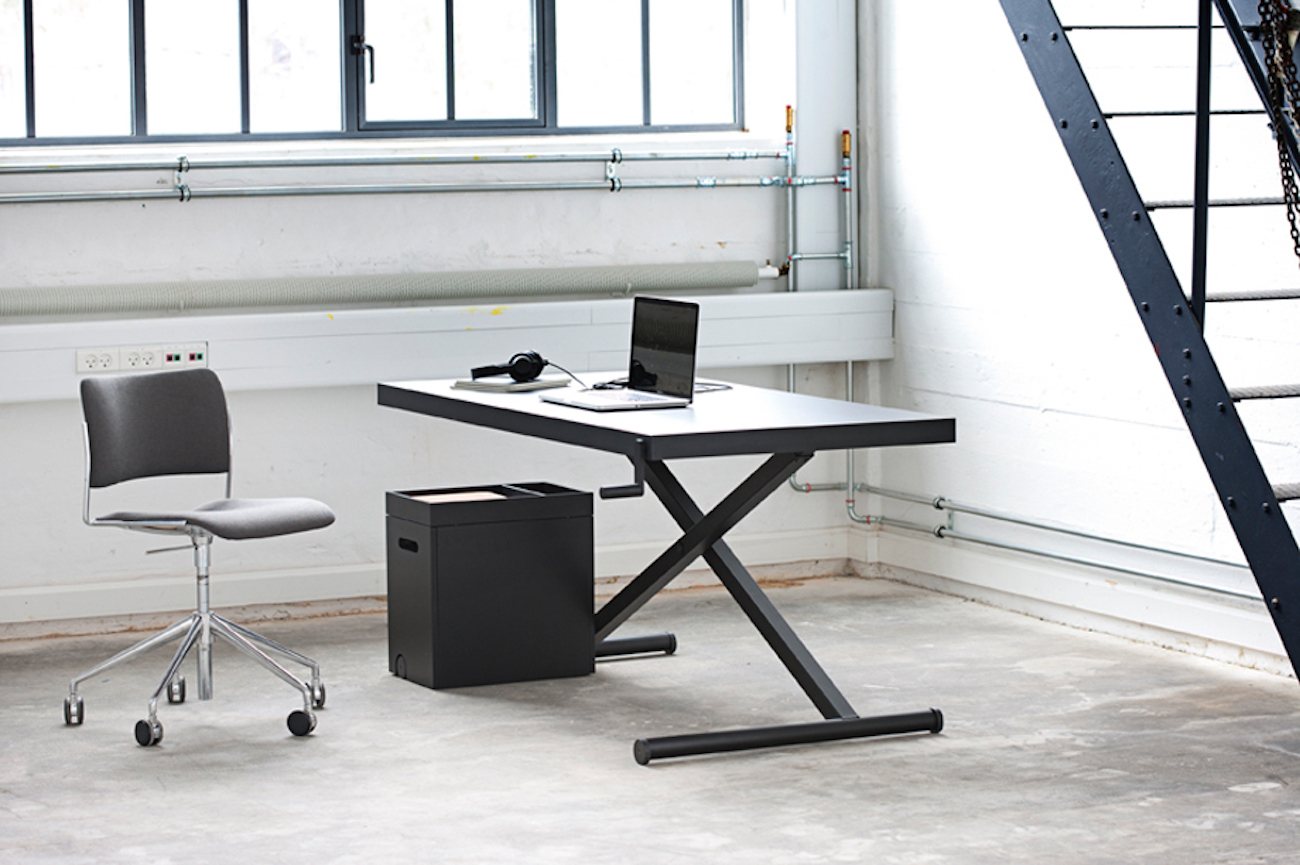 PauloGabriel
Feb 20, 2017
We've seen some great gadgets and equipment for designers. So many cool stuff, that we could actually assemble infinite perfect office spaces! Every week we'll assemble a perfect office, and we'd like you to help us. What equipment would the perfect office have?
We've found some super neat items for you, beginning with Flter Secure Router, a router that gives VPN protection for your network. Canon has announced the EOS M6 mirrorless Camera, another great option for professionals and regular users out there! The XTable is a manual adjustable desk for those seeking a practical and useful desk. But there's more!
Thanks to our sponsor, Gadget Flow. A product discovery platform that helps you save and buy awesome products with 12 new additions every day.
Flter Secure Router
If you aren't concerned about your privacy online, then you haven't been paying attention to the news. But figuring out how to protect yourself without going off the grid isn't easy. Flter Secure Router is an option to help give you peace of mind no matter what device you're using. It provides VPN protection, malicious ad blocking, and Tor anonymity, and sits between your modem and router, so you don't have to install extra software. You also get full peer to peer support, unlimited bandwidth, and can operate Flter entirely from the app or web interface. (at Uncrate)
Razer Clicky Mechanical Keyboard
Built around Razer's award-winning Mechanical Switches designed from the ground up for hard-core gaming; Extreme Durability – Razer mechanical switches are rated up to 80 million keystrokes and come with a 2-year warranty. (at 7 Gadgets)
Logitech Brio 4K Ultra HD Webcam
The ultimate webcam featuring 4K Ultra HD for ultra-sharp, professional quality video calling, streaming, webcasting and recording; also supports HD 1080p and 720p video streaming. Advanced Right Light 3 auto light correction with High Dynamic Range (HDR) means you look your best over video, even in low light and direct sunlight (at 7 Gadgets)
Canon EOS M6 Mirrorless Camera
The EOS M6 seems more reminiscent to Canon's earlier mirrorless efforts compared to the EOS M5 which felt like a bit of a departure, but depending on your needs or preferences, they will still use the same lenses so it's really up to you which model is better for you. In terms of specs, we are looking at a 24.2MP CMOS APS-C sensor with phase-detection. It is capable of high-speed continuous shooting at 7 frames-per-second which can be bumped up to 9 frames-per-second with AF Lock. The camera will also be powered by Canon's DIGIC 7 image processor, have an ISO range from 100-25,600, Full HD video capture, built-in image stabilization, along with WiFi, NFC, and Bluetooth connectivity options. (at Ubergizmo)
XTable Manual Adjustable Desk
Coming in a sleek and stylish all black design, this desk moves as and when you need it. Incredibly, the XTable can adjust in height in just moments. On the right side is a manual hand crank. Simply turn the crank, and the desk will move with ease. Rather than the use of power and electricity, the XTable is eco-friendly. In addition, it helps keep you active during your day. It achieves this both with the ability to stand at your desk as well as the physical movements of turning the crank. (at The Gadget Flow)
Office Ideas!
Here are some office ideas for you! How do you like these? Don't forget that you may suggest gadgets or ideas via twitter: @paulogabriel – I hope you enjoy these! Cheers. 😉

Source: Abduzeedo
The Perfect Office – Flter Secure Router, Canon EOS M6 Camera, Office Ideas and More