The Perfect Office – Artifox Desk 02, Volta V Wooden Computer and Office Ideas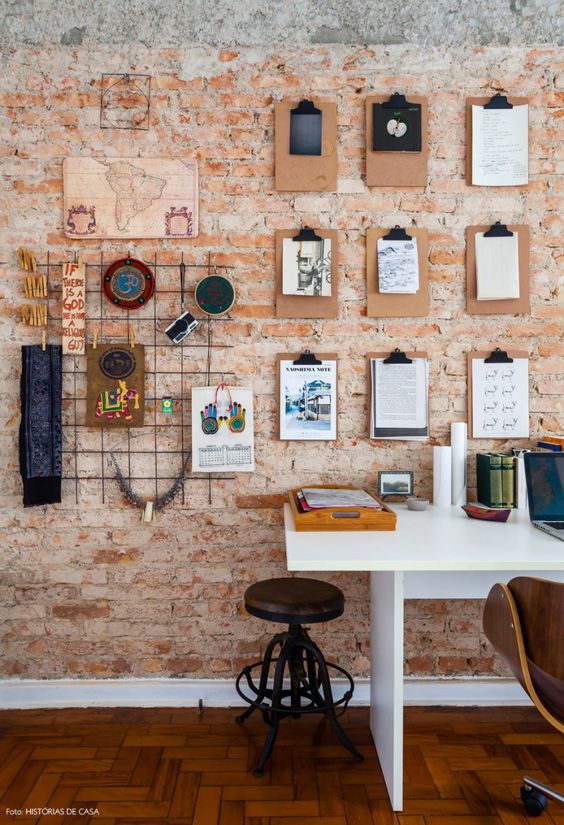 PauloGabriel
Jan 23, 2017
We've seen some great gadgets and equipment for designers. So many cool stuff, that we could actually assemble infinite perfect office spaces! Every week we'll assemble a perfect office, and we'd like you to help us. What equipment would the perfect office have?
We've went thru a wide range of items this week, beginning with the super useful AmpliFi HD Wi-Fi Router. You might find Artifox's Desk 02 just the right desk for you office. Philips released a monster 40″ 4K Display for those seeking huge visuals. Also, we've selected Volta V Wooden Computer, a super cool computer that looks pretty dope, and it keeps the option of upgrading hardware. But there's more!
Thanks to our sponsor, Gadget Flow. A product discovery platform that helps you save and buy awesome products with 12 new additions every day.
AmpliFi HD Wi-Fi Router
Take your browsing to the next level with the AmpliFi HD Wi-Fi Router. Using powerful mesh technology, this device gives you total and seamless Wi-Fi accessibility throughout your home. Inside is a dual-band 802.11AC 3X3 MIMO Wi-Fi system. In layman's terms: super fast and optimal connection. (at The Gadget Flow)
Artifox Desk 02
Desk 02 is just minimal enough to remain sleek while also packing in lots of possibilities to create the optimal workspace. The design is easy to assemble with hardwood and steel components that are made to last. On top, there's a built-in dock that not only manages unruly power cords, it keeps your devices propped up in place. Underneath there's a grid you can attach your cables and power strip to keeping them out of sight. (at Design Milk)
Philips 40 inch 4K Display
The Philips BDM4037UW display is based on a 40" VA panel with a 3840×2160 resolution, 300 nits brightness, 3000R curvature, a 4000:1 contrast ratio, a 60 Hz refresh rate and a 4 ms response time. The manufacturer claims that the monitor can reproduce 1.07 billion colors (listed online as 'dithered 10-bit', but doesn't clarify native support) and is rated to support 85% of the NTSC color gamut. (at AnandTech)
Fujifilm X100F Camera
The fourth generation of Fuji's all-in-one shooter, the Fujifilm X100F Camera improves upon an already-beloved formula. A new 24.3 megapixel X-Trans APS-C sensor provides the best performance yet in an X-series camera, with an improved hybrid AF system that has 91 focus points and can grab focus in as little as 0.08 seconds. Its 23mm f/2.0 lens remains as sharp as ever, while the hybrid viewfinder can now magnify the scene when in electronic rangefinder mode. (at Uncrate)
Volta V Wooden Computer
Go green with the Volta V Wooden Computer. Handcrafted from a single piece of wood, this stunning design is powerful and sustainable. Ideal for design and engineering or even gaming, the Volta V comes with a lifetime service offer. Unlike most desktops, the Volta V features modular parts that can be upgraded for years to come. In addition, the system is designed with the consumer in mind. It stands at 5.5 inches tall to make it ergonomically perfect on any desk. (at The Gadget Flow)
Office Ideas!
Here are some office ideas for you! How do you like these? Don't forget that you may suggest gadgets or ideas via twitter: @paulogabriel – I hope you enjoy these! Cheers. 😉

Source: Abduzeedo
The Perfect Office – Artifox Desk 02, Volta V Wooden Computer and Office Ideas