Phone Review: Google Pixel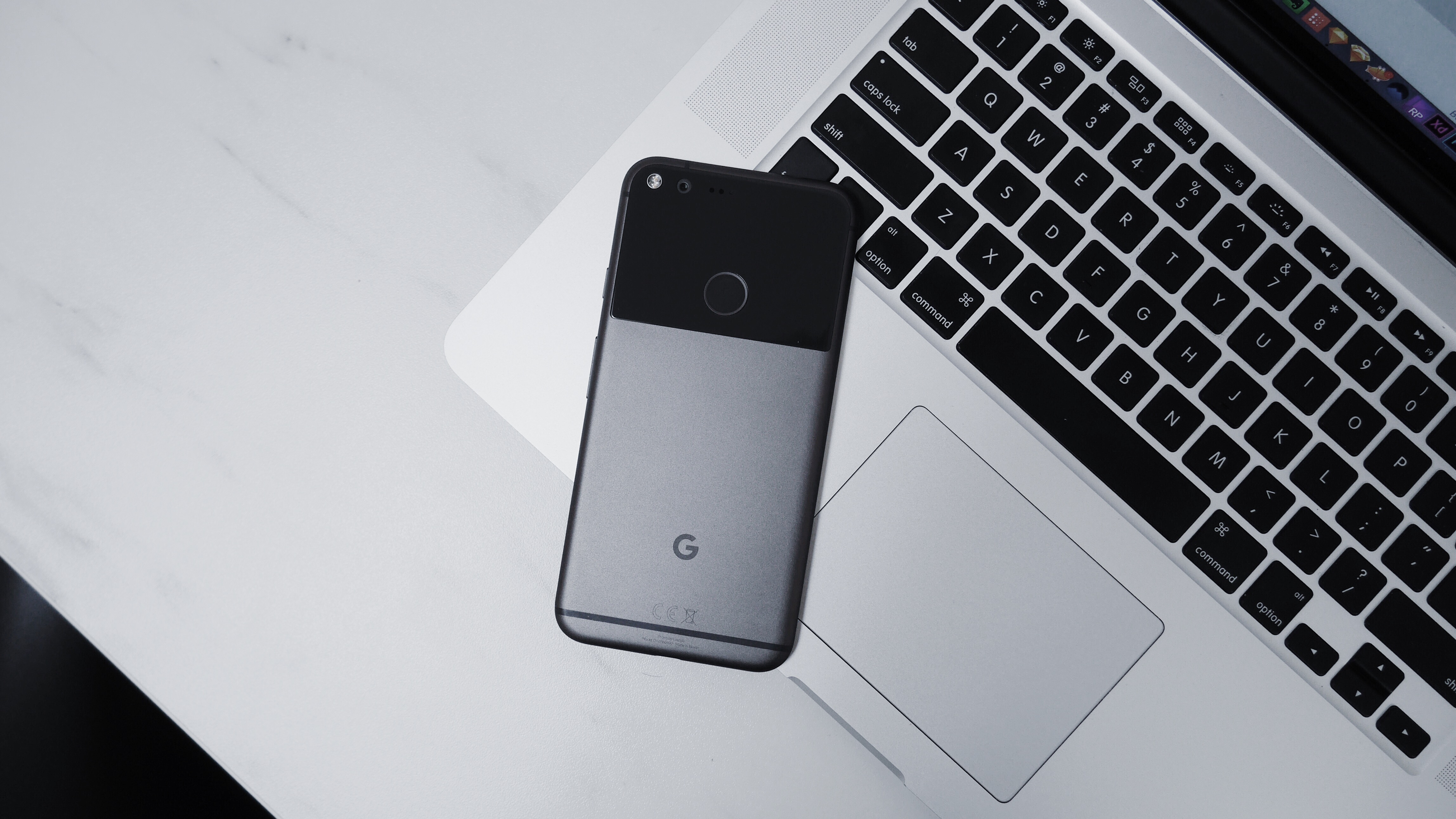 AoiroStudio
Feb 01, 2017
Let me start this review by saying that first of all I am a huge (hardcore) fan of Apple ever since the iPhone 4, where I still think that is the best phone they ever made. As of late, they haven't been stepping it up their game in terms of innovation. In my opinion, they just have been strategically reinventing the wheel by recycling what's been done and adding with some extras to get us excited for more. By the meantime, other brands have been doing other things to raise up the competition including Google where they have introduced their first phone actually named Pixel. This following review will be based from my perspective from the day-to-day especially how the phone react to different situations from photography, usability and overall experience. Let's go!
Gear
Phone Review
First Impressions and Design
From the unboxing, the phone looks beautiful especially with that shiny glass back side that covers almost the third of its size. Maybe the glass back side can improve the signal but I must admit the design is not as sexy like the iPhone 7 Matte Black for example. The phone feels pretty great in your hand and I love the button placements on the phone including the retina scanner on the back. You can clearly see that the Pixel wasn't meant to be pretty (boring!) but to make you super efficient and productive. This phone does exactly that! From the inside, you are running on the battery of 3450 MAH battery where it's just incredible. One of the those days where you forgot your charger from a day to the office, I was able to last one full day with only 19% battery percentage on Battery Saver mode which is just so amazing where there was a time I used to be constantly charging my iPhone. The Pixel is running on Android 7.1 Nougat, it gives a pretty smooth experience where I was able to confuse iOS users at times, it is quite simple and supremely intuitive to navigate. How about the camera, let's talk about that!
The Pixel wasn't meant to be pretty but to make you super efficient and productive. This phone does exactly that!
Camera
On the first day, my impression of the camera was that I didn't quite liked the camera. The Pixel needed a little bit more customization in the settings. You gotta play with the phone and understand it's different photographic approach by making some tests. Once the setup is ready, the camera is such a beast in many situations including: low-light, daylight and even during the night. Let me elaborate on that, what's making the Pixel camera shine from its rivals is not about its lens but about its image processing software. Like a DSLR, the camera will make you think more about your shots, I am speaking as if you were looking to improve your mobile photography. You can always leave the camera to HDR+Auto or HDR+ and be fine. I personally like to switch it up depending on any situations where it's not just about snapping a picture but getting the best from your environment with the Pixel. It took me a little more time as an iPhone user to use the Pixel camera but with time, you'll create a better habit for your mobile photography and it's a great feeling! The Pixel literally made me ditch my DSLR not only for everyday photography but for situations where you'll need a DSLR. What a time to be alive and to have tools that can actually make your life better in many levels of fun and professionalism.
What a time to be alive and to have tools that can actually make your life better in many levels of fun and professionalism.
Some Shots
Best Feature
By switching to the dark side (I don't know why we called this way), I must admit the Pixel made me love my phone again, not by its look but how it can actually improve my life. I didn't mention it before but the built-in Google Assistant (Google version of Siri) is really good and helpful. When I had Siri, I had many situations where Siri would never understand what I am saying, maybe it's because of my french accent. I didn't had this problem with the Pixel and you feel like you're actually having a conversation with Google Assistant instead of giving robotic orders. But one of its best feature would be its unlimited storage. Every photo or video you take are stored in Google Photos that you can easily access and even share a link from a photo in particular. It's a really well-thought-out feature that can influence your decision of getting a Pixel.
What can be improved?
It's not the perfect phone! Some will say that the phone should be Water Resistant but I don't agree with that. Since it even became a standard? I would say that the speakers on the Pixel might need an improvement. Overall, they are not that great. For starters, the sound is not that loud and you can easily cover your finger because of its placement. The other thing I would mention is more related to Android 7.1 Nougat where I am not a big fan of its native SMS app. Maybe it's my UI design side but I have a hard time getting around using this app because it's too flat and makes my SMS messages almost invisible where on the other hand on Apple, iMessages are way more attractive for usage.
More Photos
Final Words
Aside from its minor problems, the Pixel is a phone coming to a high standard to the market. I completely made the switch! Sometimes I would still use my iPhone 6 and yet it will make me love my Pixel even more. Love how Google is definitely changing the game by putting the focus on efficiency instead of making things pretty and sexy. Apple, I guess it's time to step it up!
Pros
Camera
Unlimited Photo and Video Storage
Fast
Battery Life
UX of Android 7.1 Nougat
Cons

Source: Abduzeedo
Phone Review: Google Pixel