Church Hill Barn in Suffolk, UK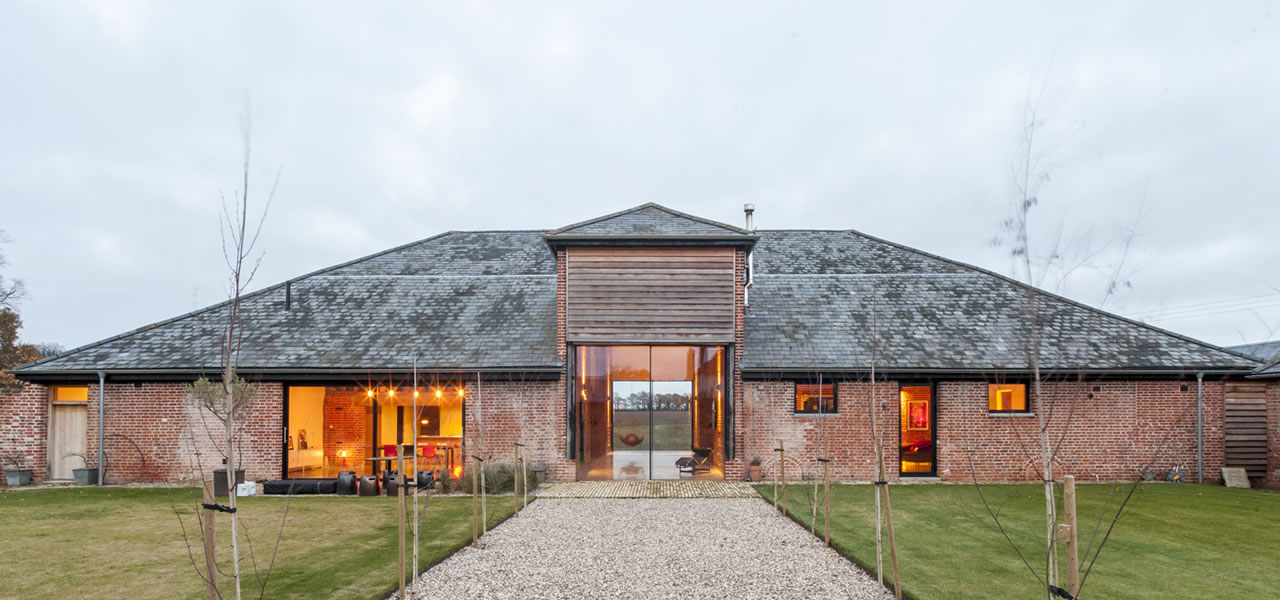 GisMullr
Jan 20, 2017
Barn houses seem to be pretty popular these days. And I have to admit that I love it! Barns that are converted into houses are spacious, bright and inspiring. Like the one we are showing you today. Church Hill Barn is a beautiful home on the Essex and Suffolk border. The project was actually a renovation. Church Hill Barn was part of several buildings for the Assington Hall Estate, destroyed by fire in the 1950s. David Nossiter Architects did a great job restoring it. Giving the place a modern look with a cozy and warm feel. Polished concrete floors, timber, brick and a pretty open plan come together beautifully here. And the result in simply inspiring for those who like the idea of barn living. Take a look.
The restoration also used materials from the other buildings from the former Estate. Since some buildings were too far gone to restore the architects salvaged some of the material to use it in the new barn. Make sure to check out David Nossiter Architects website for further information about this and other inspiring projects. See you next week. 🙂
Description from the architects: The site, situated on the Essex/Suffolk borders within the landscape immortalized by Constable was originally the home farm of the nearby Assington Hall Estate, destroyed by fire in the 1950s. It consists of a collection of farm buildings forming a courtyard. The centerpiece of the site with views over the rural landscape is a large barn of cathedral-like proportions.
Cruciform in plan with a collection of smaller spaces surrounding it, the arrangement sought to provide shelter for different farming activities under a single roof. The barn complex is the legacy of one of its pioneering exponents of the model farm movement John Gurdon Esquire, the original owner. The clients purchased the buildings in dilapidated condition. Having sold their own property in nearby Colchester they decided to reside in a caravan on the site during the build.
We found this house at Uncrate.
Photos by Steve Lancefield.

Source: Abduzeedo
Church Hill Barn in Suffolk, UK