Branding: Bubba Handmade Croquettes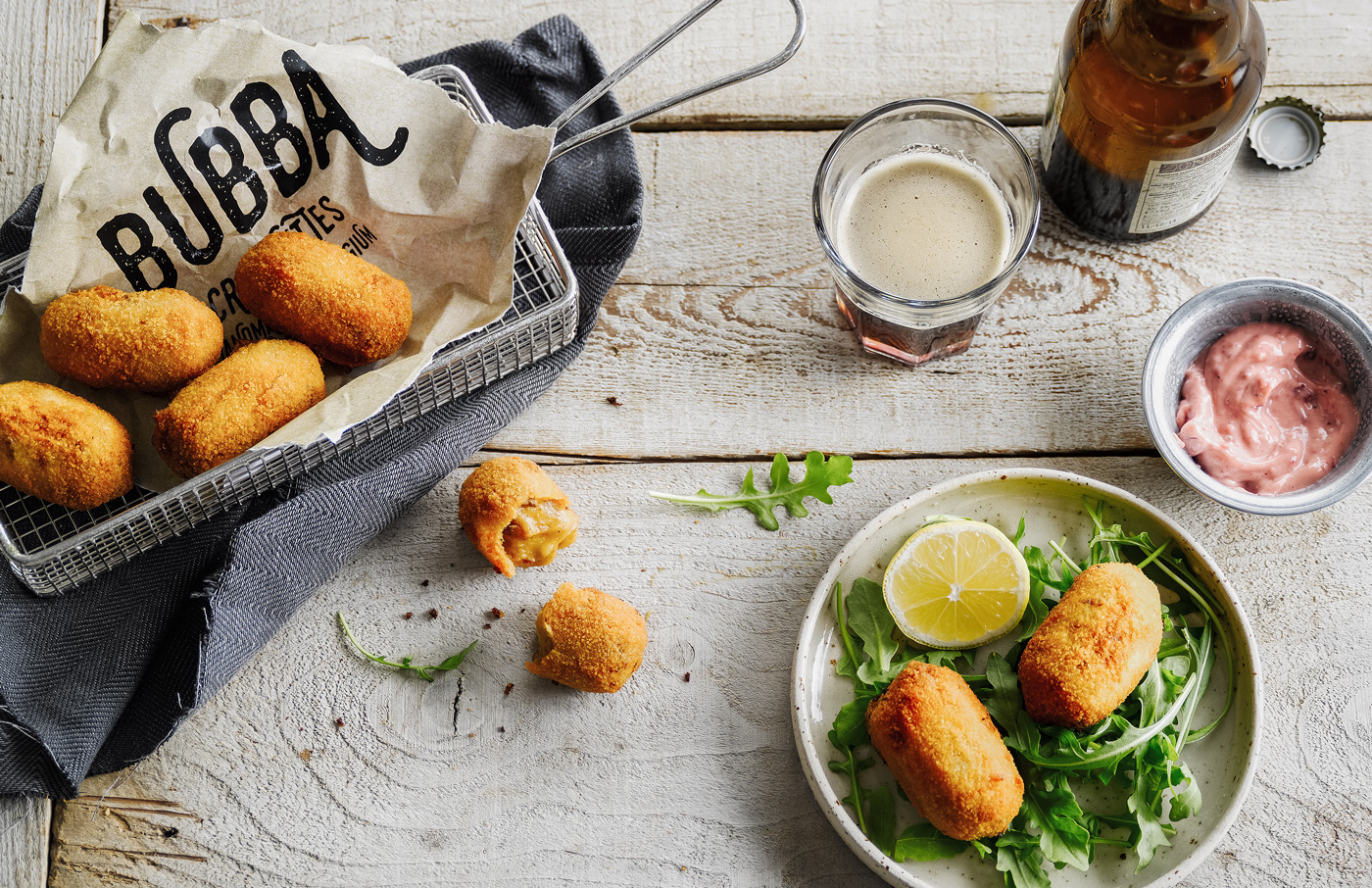 AoiroStudio
Jan 19, 2017
We are sharing this branding project by Skinn Agency where they have worked on a very desirable and delicious food element that we all love. Handmade croquettes which means nuggets from French language. With this new uniform direction, the approach with a typographic logotype and strong photography work makes Bubba very conservative and but at the same time classy which makes it the right contrast with their brand.
Skinn Branding Agency  is an agency based in Brugge, Belgium. They focus their work on branding, graphic design and print design but sharing their passion at the same time for design and love for typography.
Branding for Bubba's handmade, high-quality croquettes. For over two decades, Bubba has been creating a range of artisanal croquettes for the hotel, restaurant, and catering industry, as well as domestic caterers, fishmongers, etc. After a thorough analysis, skinn branding agency developed a new look & feel with a uniform line in every touchpoint within the brand. This way, we could fully prep Bubba for the modern food market. The adapted logo combines an artisanal, coarse structure with a hand-written font. Thanks to the baseline "Croquettes handmade in Belgium", we claim our concept through the entire communications chain. In short, a brand creation that better reflects our client's corporate personality.

Source: Abduzeedo
Branding: Bubba Handmade Croquettes