Baugasm Everyday Poster Series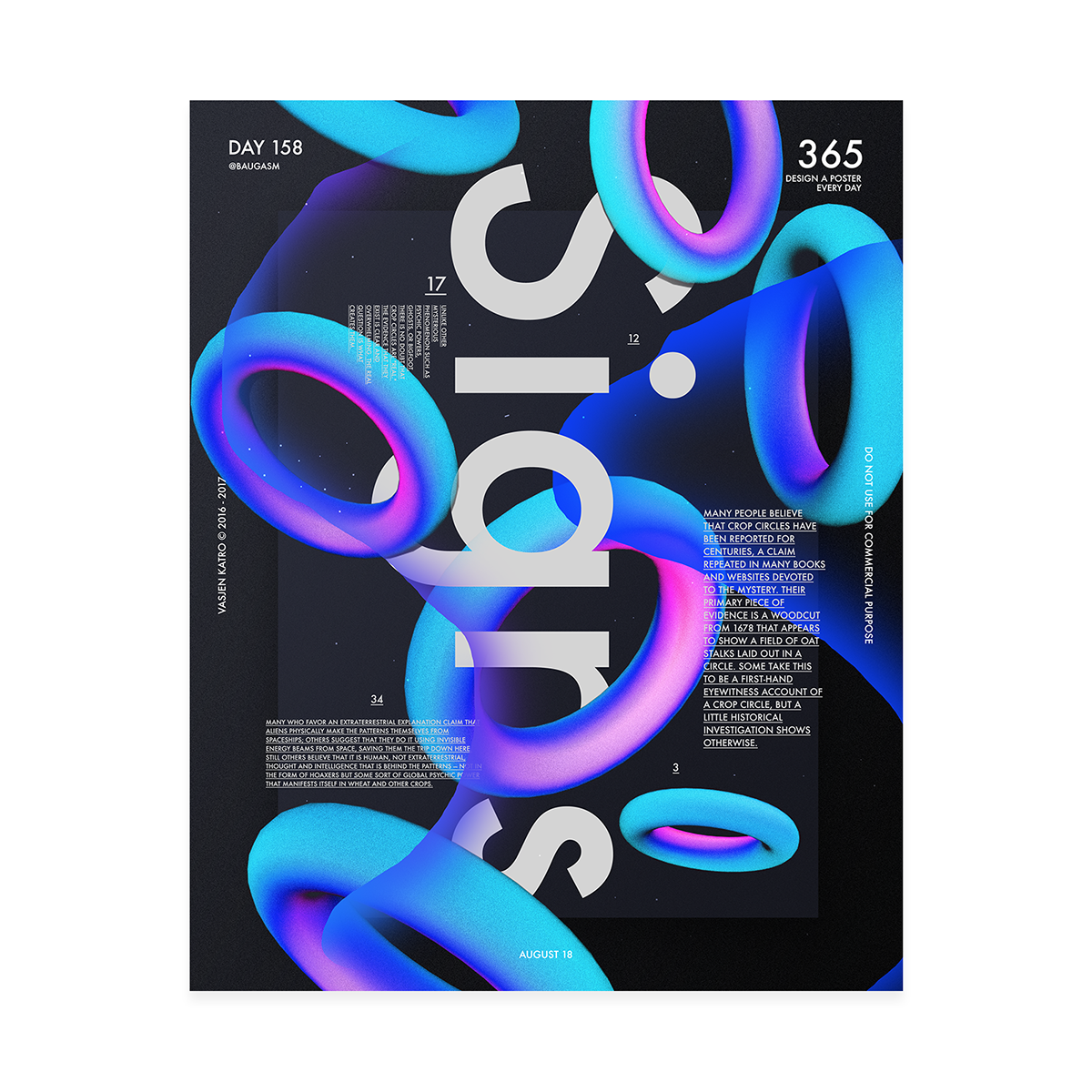 AoiroStudio
Nov 15, 2016
There is nothing more impressive than challenging yourself to create/make every single day. We are busy people with our lives, hobbies, etc and finding personal time to actually create needs lots of discipline and willingness to achieve. With those 365 days project, you have to commit for create 365 times, it's not a small number.
Let's take a look at this poster series by Vasjen Katro entitled: Baugasm. Vasjen is a visual designer and creative director based in Tirana, Albania. This series is filled with vibrant colours, 3D, typography treatments, shapes and more. It is quite inspiring to follow his path, you should definitely follow him too.
I challenged myself to design one poster every day for one year.
Make sure to follow his Instagram: https://www.instagram.com/baugasm/.

Source: Abduzeedo
Baugasm Everyday Poster Series