The Perfect Office – Wipebook Pro, AOC AGON Curved Display and Office Ideas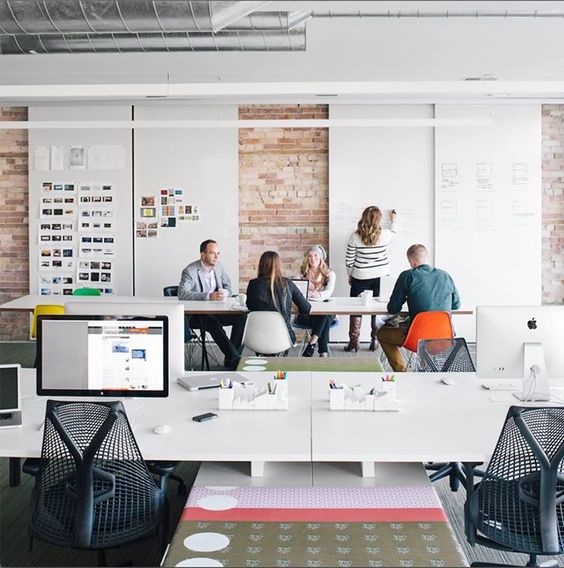 PauloGabriel
Nov 14, 2016
We've seen some great gadgets and equipment for designers. So many cool stuff, that we could actually assemble infinite perfect office spaces! Every week we'll assemble a perfect office, and we'd like you to help us. What equipment would the perfect office have?
This we've there are some great novelty items for all of you! Those who love old pen and paper for taking notes will find the Wipebook Pro a super cool green solution for easily erasing and reusing the same space, without the need of producing trash. Onelink is an amazing solution for smoke & carbon monoxide monitoring! Be safe at home with this gadget. Leica has release yet another super option, the TL Camera. But there's more!
Thanks to our sponsor, Gadget Flow. A product discovery platform that helps you save and buy awesome products with 12 new additions every day.
Wipebook Pro
Coders, managers, illustrators — whatever your job, odds are you've had to deal with a whiteboard before. Now you can carry one with you with the Wipebook Pro. This full-sized notebook holds 20 8.5″ x 11″ writeable pages that work just like a normal whiteboard, letting you write, erase, and re-write countless times. (at Uncrate)
PowerBulb with USB ports
The brainchild of Mega Tiny Corp, the PowerBulb carries the proud distinction of being the world's first LED lightbulb which will integrate USB charging regardless of where you are. Truly living out the plug-and-play motto, the PowerBulb will provide you with easy access to a charging source. All that you need to do is to install the PowerBulb into a lamp, turn on the lamp, and voila! You're good to go — just attach the corresponding USB charging cable to your power hungry mobile device, and you can start charging it immediately. (at Coolest Gadgets)
Onelink Wi-Fi Smoke & Carbon Monoxide Alarm
Provide the peace of mind your family deserves with the First Alert ONELINK Wi-Fi Smoke & Carbon Monoxide Alarm. Unlike the human senses, this intelligent device is able to detect traces of both smoke and carbon monoxide and instantly alert you so your family can leave the home safely. Connecting to your home's Wi-Fi network, the ONELINKE Wi-Fi Alarm is able to notify you immediately on your smartphone or tablet if there's any risk. (at The Gadget Flow)
AOC AGON Curved Display
The AOC AGON AG352QCX is based on a 35" MVA panel with 2560×1080 resolution and 21:9 aspect ratio. General specifications of the display are fairly typical: 300 nits brightness, 2000:1 contrast ratio, 178°/178° viewing angles, 16.7 million colors and a 4 ms response time (grey-to-grey) and so on. In a bid to appeal to gamers with different PCs, the AGON AG352QCX supports five types of input technologies, including DisplayPort 1.2a, HDMI 2.0, MHL, DVI and D-Sub connectors. (at AnandTech)
Leica TL Camera
With a 16 megapixel APS-C sensor at its core, the Leica TL Camera offers a compact body without compromising on image quality. AF performance is improved over its predecessor, and the built-in buffer has doubled to a beefy 32GB. Other features include a 3.7-inch touchscreen, built-in Wifi for wireless control and image transfer, and compatibility with not only T and SL lenses, but also R-series lenses via a new adapter. (at Uncrate)
Office Ideas!
Here are some office ideas for you! How do you like these? Don't forget that you may suggest gadgets or ideas via twitter: @paulogabriel – I hope you enjoy these! Cheers. 😉

Source: Abduzeedo
The Perfect Office – Wipebook Pro, AOC AGON Curved Display and Office Ideas