Bad Neon – Poster Series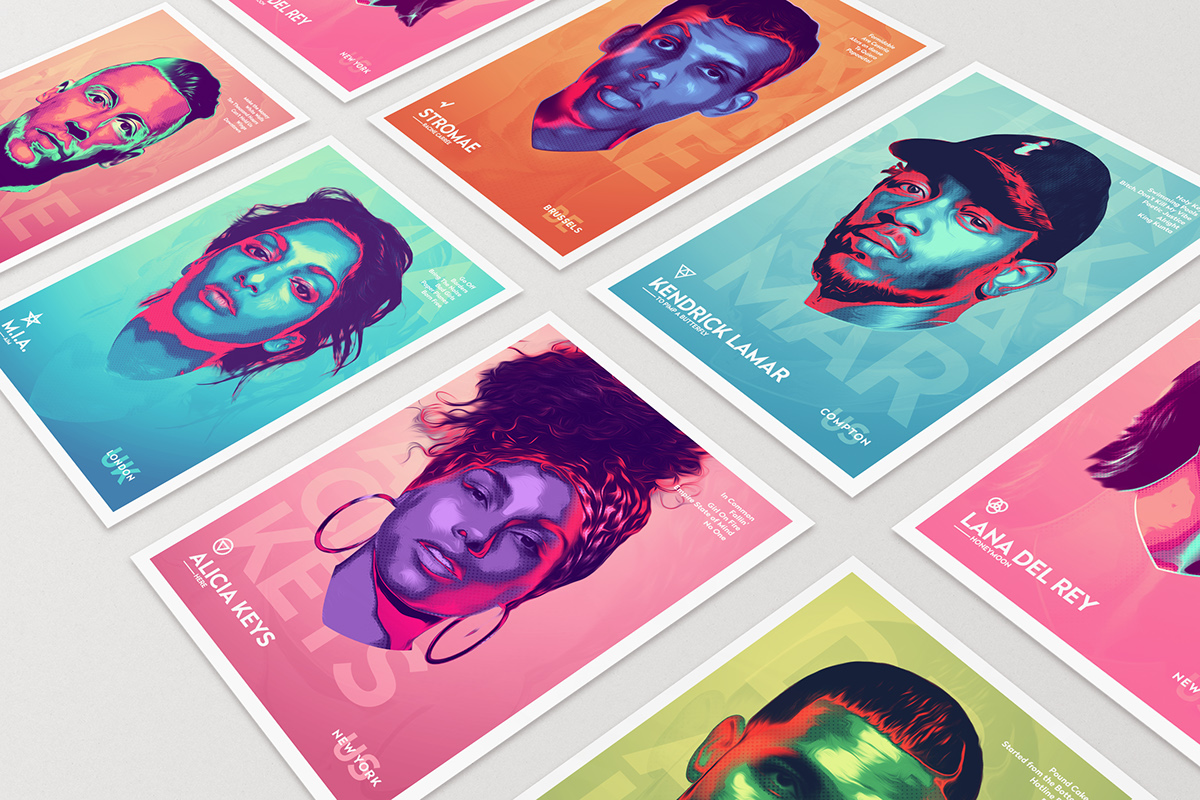 AoiroStudio
Nov 18, 2016
This poster series has a lot of great elements that we love on Abduzeedo, first of all we've always been fan of everything related with the word: neon. Posters always have been one of our first love of design way before everything went digital with UI, UX, Interfaces and etc.
Let's take a closer look at the work of Tarek Okbir who is a graphic designer currently based Liège, Belgium. Other than focusing his work on UI/UX and Interface design, Tarek created his amazing poster series about very popular artists. As he called it the Music Edition, you can recognize artists such as Lana Del Rey, Alicia Keys and more. Hope you will like it!
Hello, here are some illustrations I worked on, part of my Bad Neon project. In order: Stromae, Kendrick Lamar, Macklemore, M.I.A, Alicia Keys, Drake, Lana Del Rey
More information: http://www.fnkfrsh.be.

Source: Abduzeedo
Bad Neon – Poster Series