A Beautiful and Cozy Prefab in São Paulo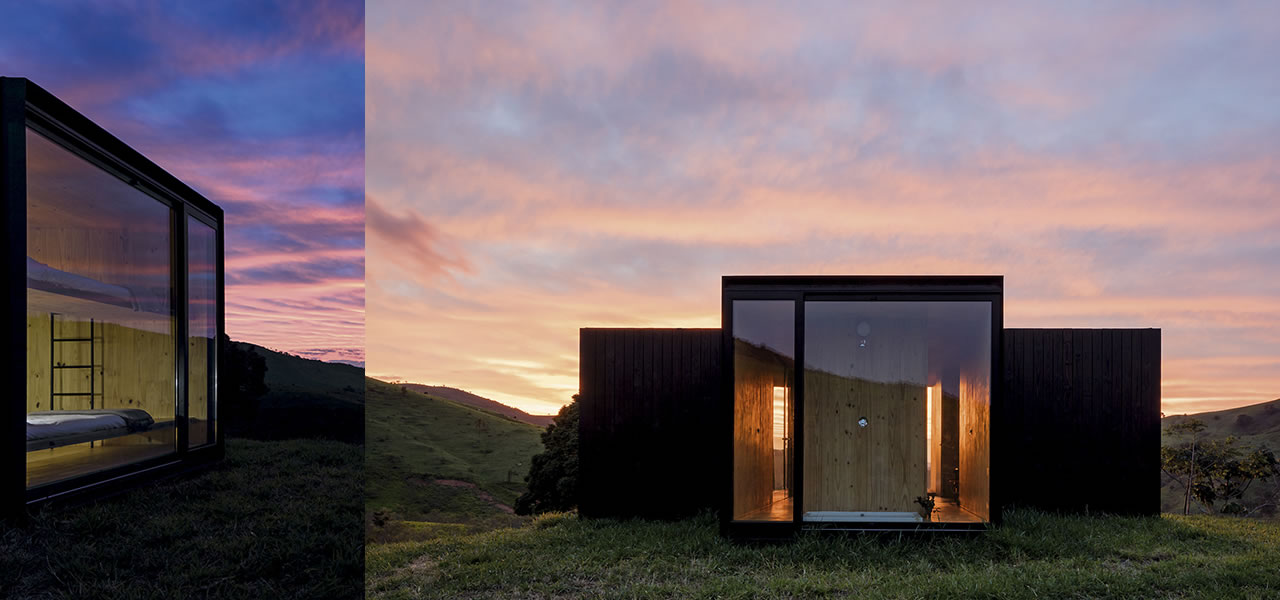 GisMullr
Dec 30, 2016
For the last Beautiful Houses post of the year we will show you, once again, that a lot of times less is more in architecture too. Take a look at this inspiring prefab home in Catuçaba, São Paulo, a project by MAPA. Beautiful wood, huge glass windows, cozy interior and breathtaking surroundings. In my opinion these are the main characteristics of this home. I'm pretty sure this is the perfect spot to keep all of your inspiration juices flowing. Check it out!
Make sure to check out MAPA website for further information about this and other inspiring projects. See you next week. 🙂
Description from the architects: Living in Remote Landscapes. MINIMOD CATUÇABA is a primitive retreat with a contemporary reinterpretation, which more than an object aims to become an every-remote-landscape experience. MINIMOD presents an alternative to traditional construction: based on prefab plug&play logics, it incorporates the benefits that a newly-born industry has to offer. Quiet but not shy, its unique-in-Brazil CLT Wood-Technology combines industrialized products' efficiency and new technologies' sustainability with the sensitivity of the natural material par excellence.
We found this house at ArchDaily.
Photos by Leonardo Finotti.

Source: Abduzeedo
A Beautiful and Cozy Prefab in São Paulo