Weekly Roundup: Spotify Genius Billboards, Netflix has Offline Mode and more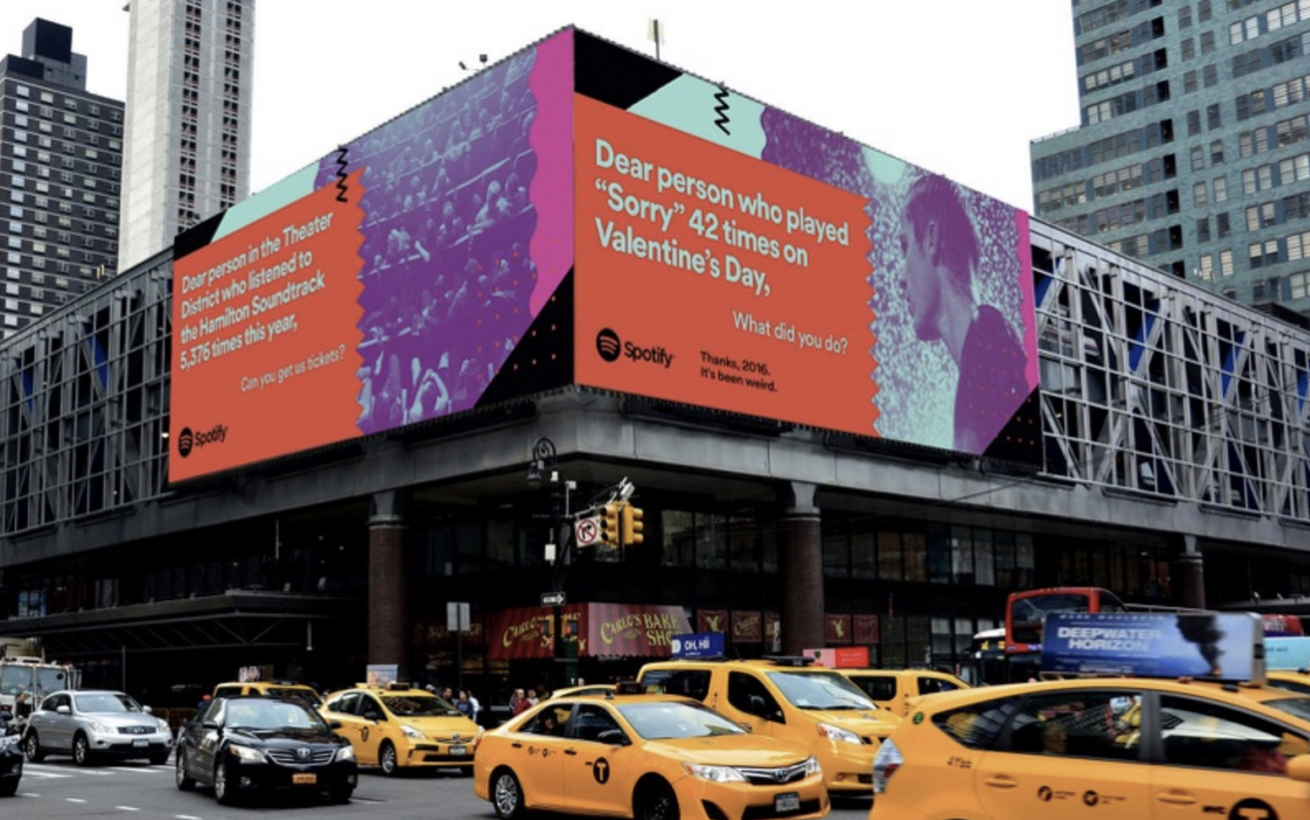 AoiroStudio
Dec 04, 2016
We all had a long week of work, school and maybe vacation (some of us) and after spending some time relaxing with family, friends; we'll mostly spend be ready to tackle a new week. Before you do, it's time for the Weekly Roundup where we curated our some of the interesting things that happened on the Web either it is news, a new tool to try, a cool video and some sites inspiration that caught on attention. We'll also include some Abduzeedo articles from the past week just in case that you've missed them. Time to sit back, see what you've missed and gear up for the next one.
If you do have any suggestions, send us an email or via Twitter @AoiroStudio
From the Web
Paper notebook that's cloud connected and endlessly reusable
Free resources for generating startup ideas, also Christmas.
From Abduzeedo
Colour Game is a photography project shared by Jovana Rikalo on her Behance profile. As the name suggest the use of color and the contrast of the bright yellow and the cold cyan create a beautiful backdrop for the main subject, a redhead woman. In addition there's a surreal feeling because of the air balloon. It's hard to describe this beautiful work in words, take a look and let me know what you think.
Nowadays, we all the tools that is available for our efforts to make more. We have a great variety of things we can do and even more you can create without even touching your computer or laptop. That's even more impressive and crazy to know how the technology has evolved in so little time. Let's not put a break and just embrace it all. We are taking a look at this photo series by Louis Dazy and I just love this series for many thing including the Double Exposure, chasing that Neon light and the creative exploration during his experimentations. Hope you like it!
Scripts with Depth is a typography project shared by Katt Phatt and as the name suggests it is a set of beautiful 3D type with a super clever usage of depth. We are all used to seeing quotes and phrase with script lettering, it was quite trendy a couple of years ago. What Katt did was to play with the Z axis to create a super fresh effect. There's even some depth of field going on, check it out
PayPal seems to be one service that a lot of designers use for UI design or concept redesigns. I quite like that because it's a finance application. It's in a way not towards social/user generated content where it's all about style or beauty. It's about money, balance, transfers and stuff like that. Filippos Protogeridis shared a good one on his Behance profile.The simple and super elegant UI design, it is more image heavy when necessary, like on the promo page and utilitarian when it needs to be. Overall I quite like this concept, much more than the official and current design.
We are fans of the work of Romain Trystram on Abduzeedo, we always loved his Tron-stylesque illustrations where he uses a vibrant colour palette that seems always be happening at night time. What I do thought about his latest NYC Illustration series is that the colour palette has completely reversed from night to day and the lighting is just stunning. You can easily recognize some spots from the famous New York City and wildly felt like some illustrations are also been featured on the late Casey Neistat vlogs. Hope you will enjoy these!

Source: Abduzeedo
Weekly Roundup: Spotify Genius Billboards, Netflix has Offline Mode and more