Weekly Roundup: 3D-Printed House in 24 Hours, Food Genie and More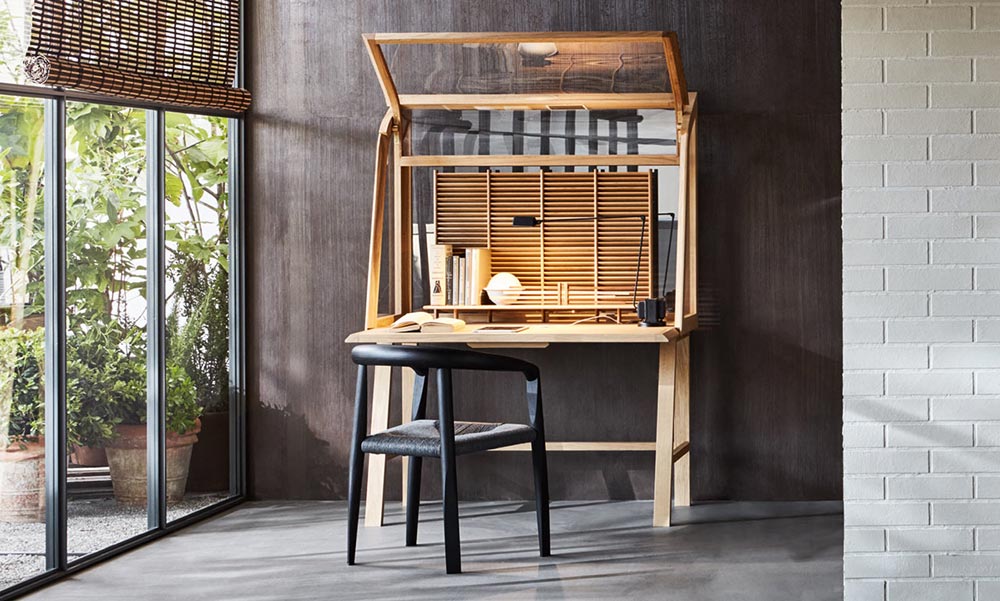 AoiroStudio
Mar 06, 2017
We all had a long week of work, school and maybe vacation (some of us) and after spending some time relaxing with family, friends; we'll mostly spend be ready to tackle a new week. Before you do, it's time for the Weekly Roundup where we curated our some of the interesting things that happened on the Web either it is news, a new tool to try, a cool video and some sites inspiration that caught on attention. We'll also include some Abduzeedo articles from the past week just in case that you've missed them. Time to sit back, see what you've missed and gear up for the next one.
If you do have any suggestions, send us an email or via Twitter @AoiroStudio
From the Web
Website templates and layouts for Sketch or Photoshop
Let Food Genie help you decide where to eat
From Abduzeedo
Twisted Letters is a series of motion design, art direction and graphic design experiments created and shared by * Webshocker * on their Behance profile. I have been seen these artworks via my Chrome extension that shows popular Dribbble entries every time I open a new tab. I was always in awe with how smooth and clever the animation and and motion design work was, so I decided to find out who was behind this clever designs. Below you can see some of them, my favorite has to be the Ss and the Happy word.
We've seen some great gadgets and equipment for designers. So many cool stuff, that we could actually assemble infinite perfect office spaces! Every week we'll assemble a perfect office, and we'd like you to help us. What equipment would the perfect office have?
We would like to share this motion title design work by Lost Project for NBC. The famous logo was created in the 40s, we were first introduced to that we see (with little iterations) nowadays by the end of the 80s. The spectrum of colours are quite memorable and Lost Project's work also makes a beautiful tribute to the original core by keeping a modern twist.
The Journal concept is a web design, UI/UX and graphic design project shared by Bohdan Kononets and Slava Kornilov on their Behance profile. As the name suggests, it's a concept project for a journal or a blog if you prefer. There are so many good things about this project, in particular the detail pages. The little colored frame for content gives it a nice editorial style, of course there might be some issues like the images overlaying the borders. Anyways, it's a great project and definitely inspired me for the next batch of changes on the Abduzeedo design.
I stumbled across this beautiful illustration and graphic design project by Imédia Firme Créative, especially the work from Marie-Joëlle Lemire, Nicolas Lambert, Valérie Pilotte and Claudie Déry. It's one of those things that you'll giveaway as a gift and for this present case is so well done. I also really enjoy the print work with the shiny vinyl. Congrats to the whole team for winning an award for Applied Arts Magazine 2017 in Ilustration.
There's something about Architecture Photography that makes appreciate a lot more another aspect of my love for design. There's a passion behind tracking a perspective and doing what's necessary to get to that location. At the destination, you just let your mind free and enjoy the different angles offered by its view. It's quite fun and inspiring, it gives a meaning to exploration. Let's take a look at the work from Kris Provost and his series named: Beautified China.
We would like to start off by saying THANK YOU for taking part and sharing your shots for this week's challenge. We had more than 200+ posts on Instagram and it's quite amazing guys! Again it was a lot of fun to go through your submissions and having a chance to how do you foreseen the challenge in your own terms. I hope you guys have enjoyed and if you have any comments/suggestions, please do share with us via Facebook or Twitter.

Source: Abduzeedo
Weekly Roundup: 3D-Printed House in 24 Hours, Food Genie and More