UI Design – Trello Atlassian Redesign Concept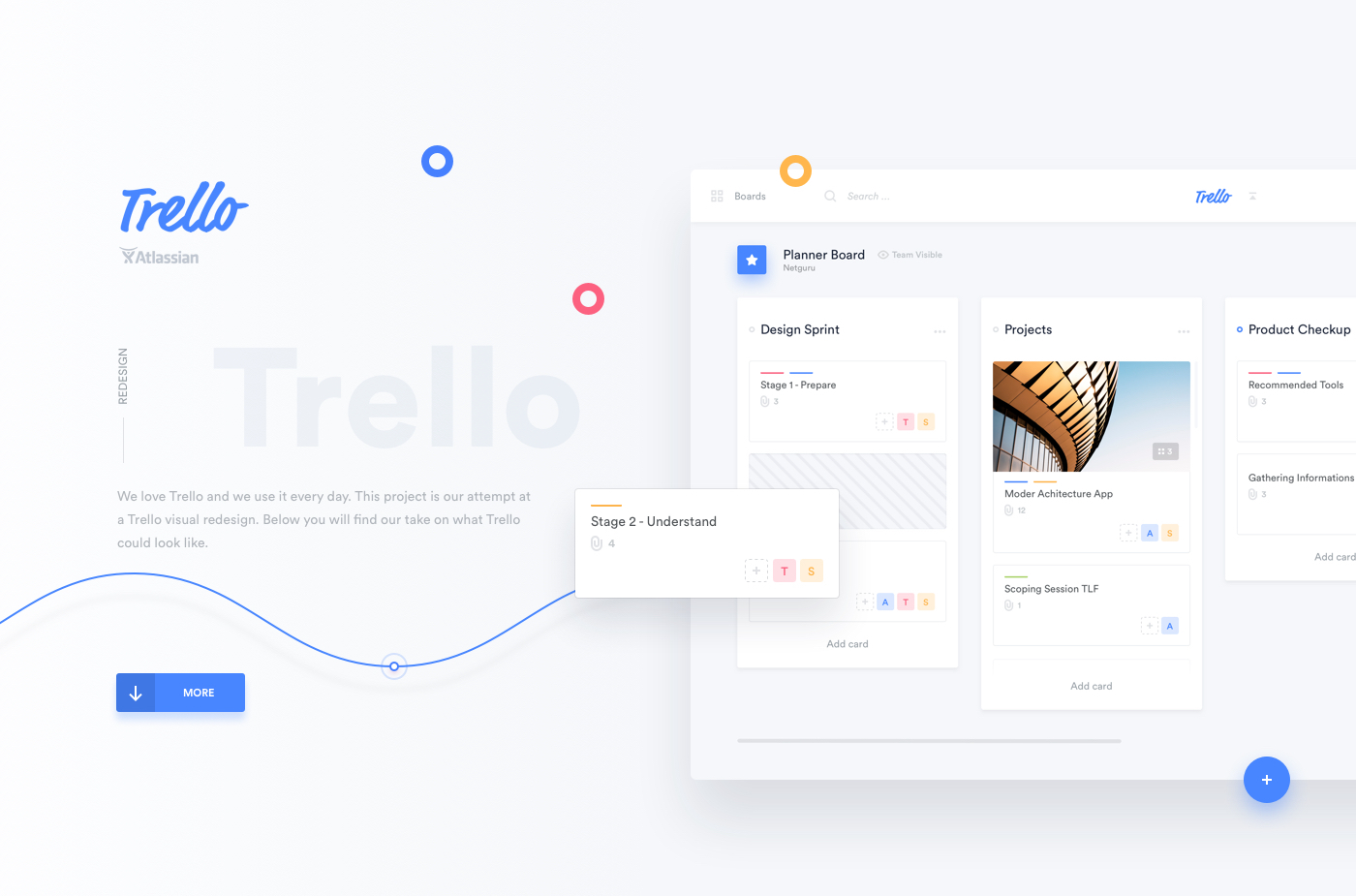 abduzeedo
Jan 18, 2017
Trello Atlassian is a UI Design concept project for the redesign of the popular service Trello. It was originally shared by the Netguru Team and it's an extensive exercise on how to improve a tool that their team use daily. They also got motivated by Atlassian's acquisition of Trello and that motivated them to think about a complete visual refresh of the product and try to make a little bit "slicker" – as they mentioned.
We are well aware that a comprehensive redesign would be based on a host of different factors: business objectives, user needs defined as a result of data analysis, and so on. We were not aiming at a total overhaul of Trello – we focused exclusively on Trello's visual experience, bearing in mind all the limitations of such approach.
The project was created by Anna Klawikowska, Michal Parulski and Serge Soskowiec. They are designers from Poland and part of the Netguru Team. Their work range from graphic design, typography and UI Design. I highly recommend you to check out their Behance profiles for the complete portfolio. There's really inspiring work.
UI Design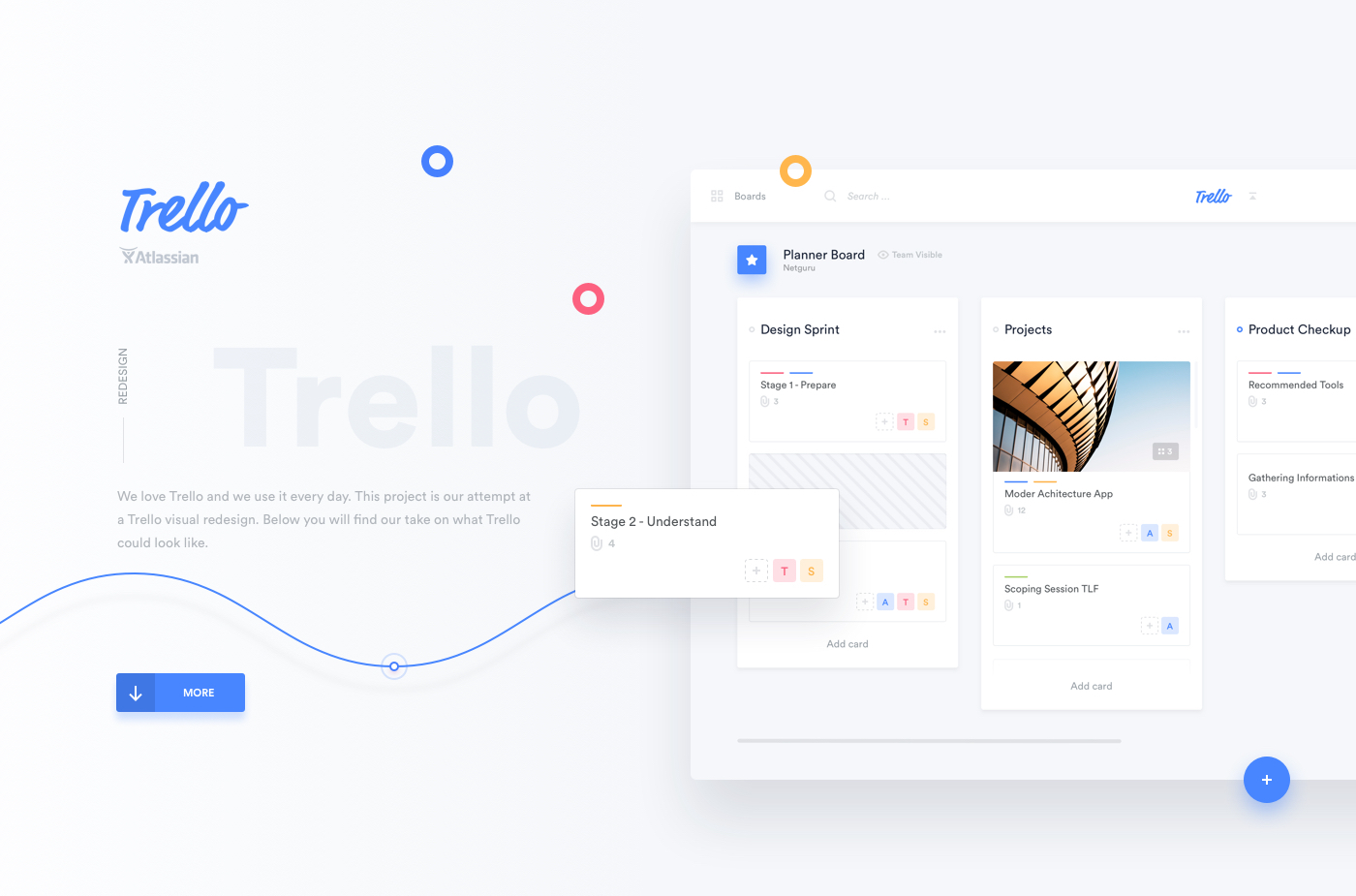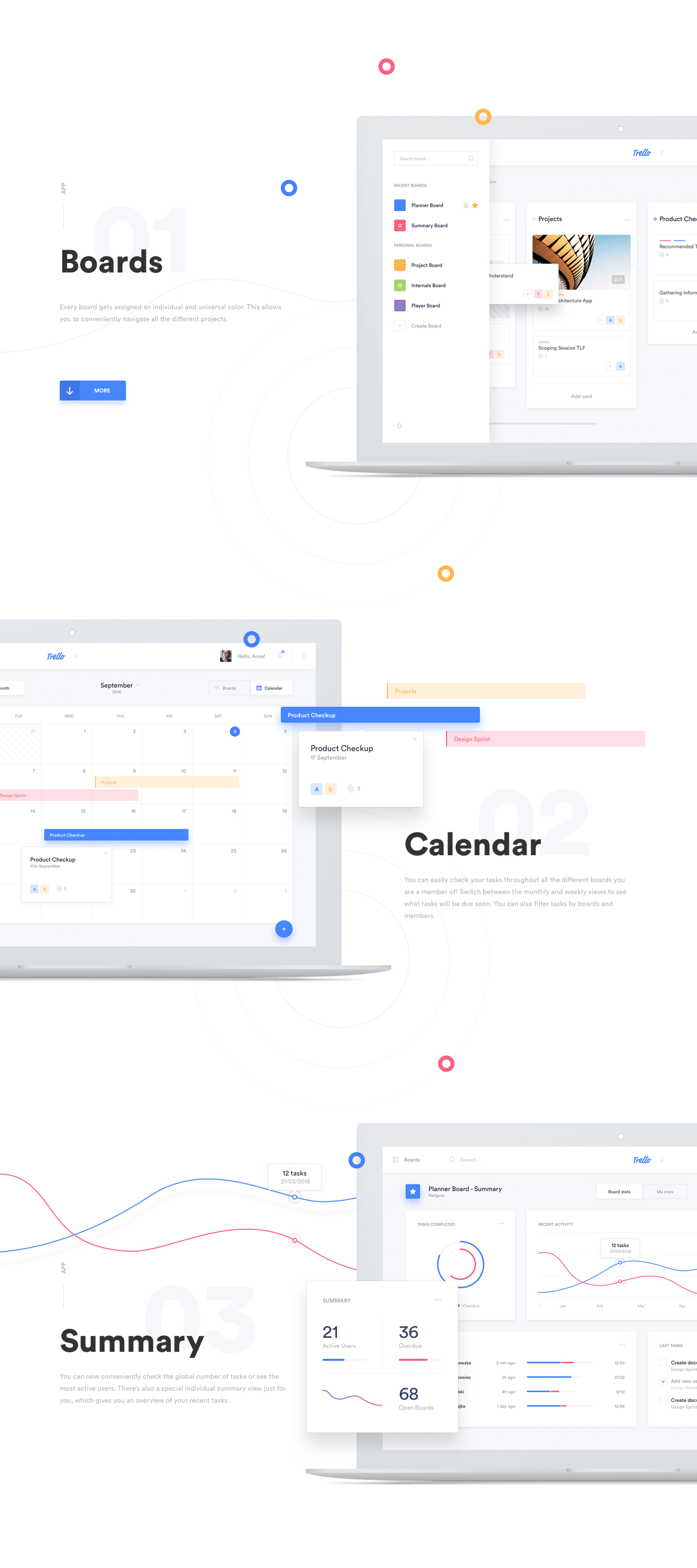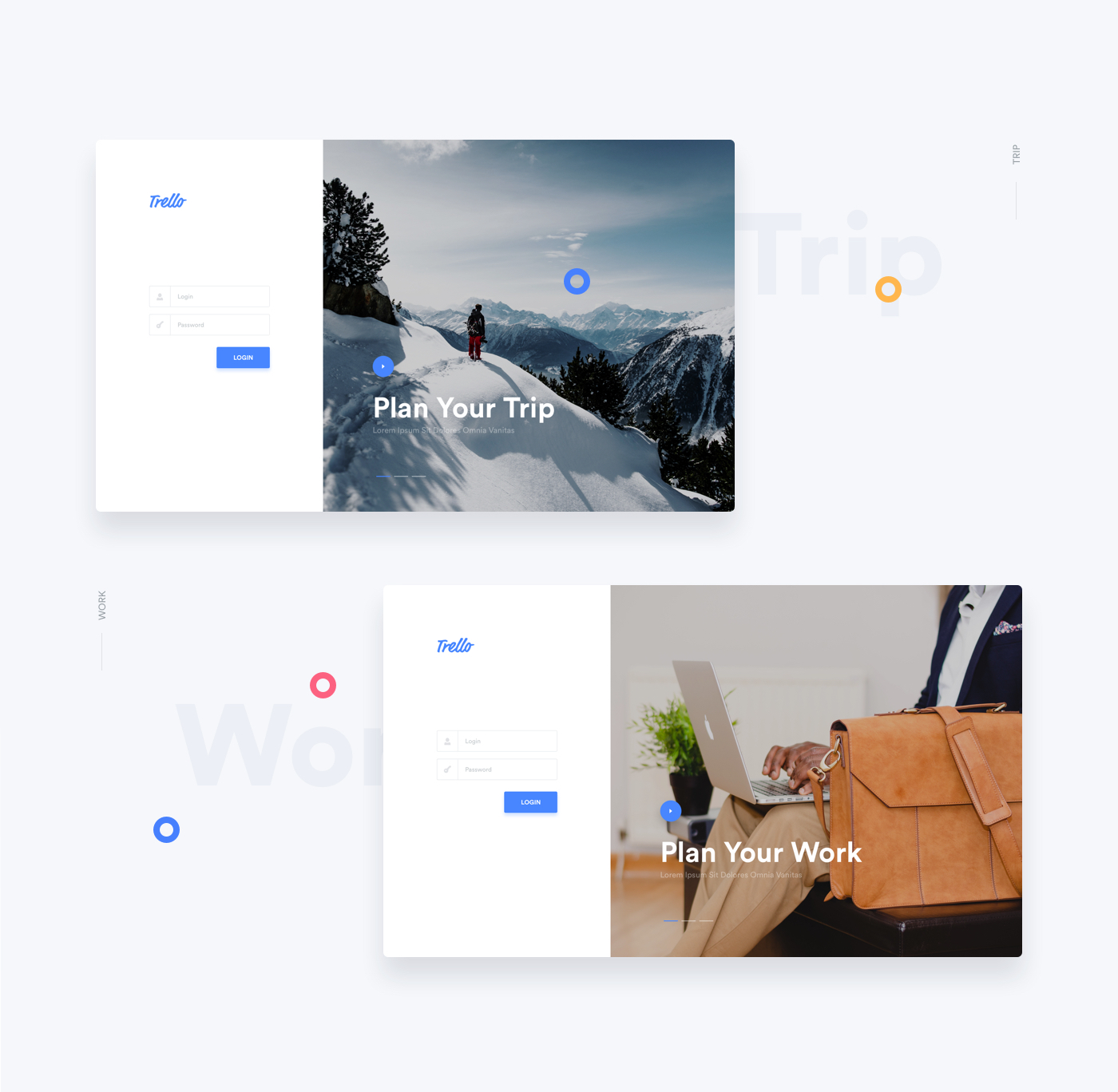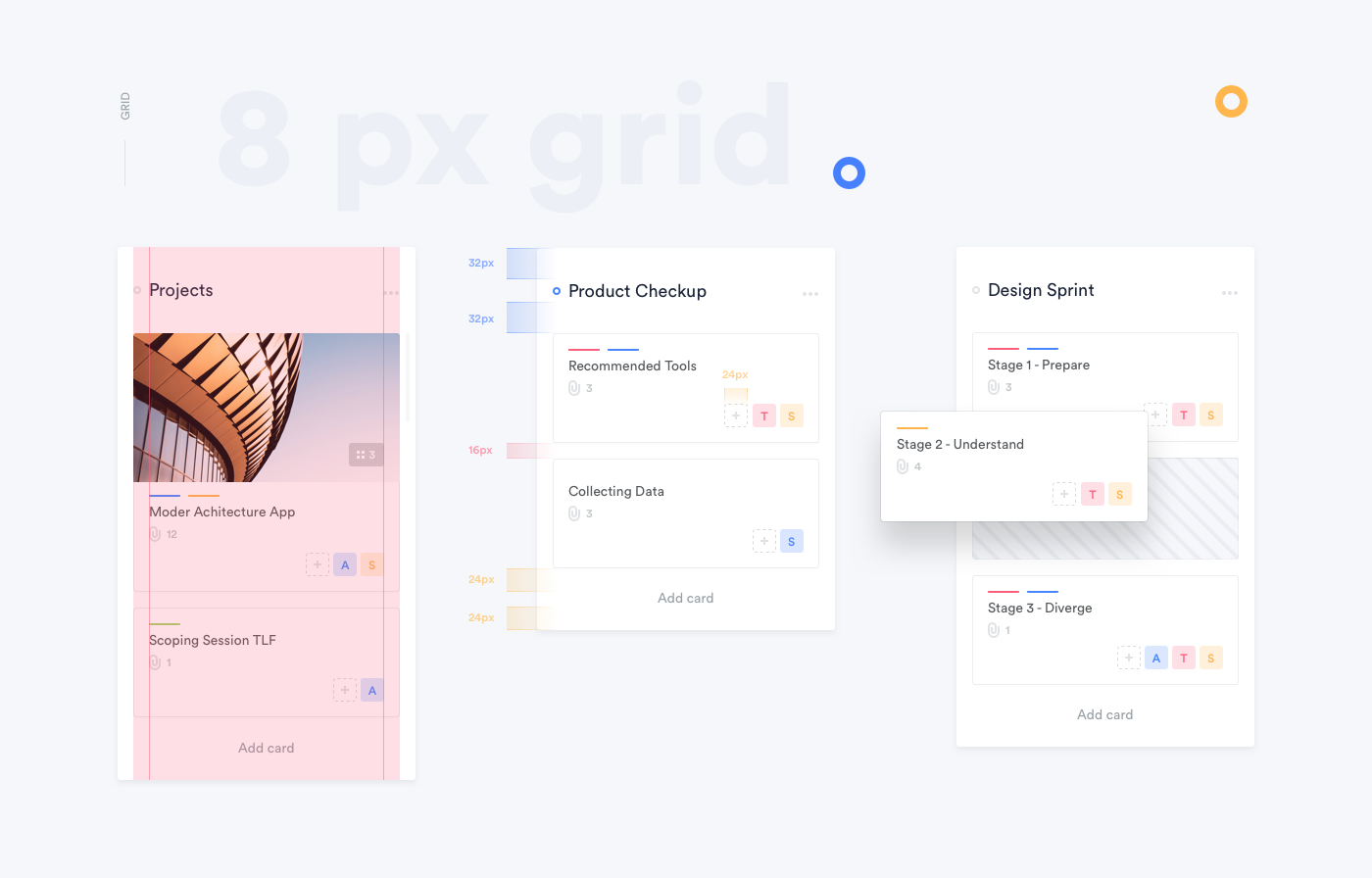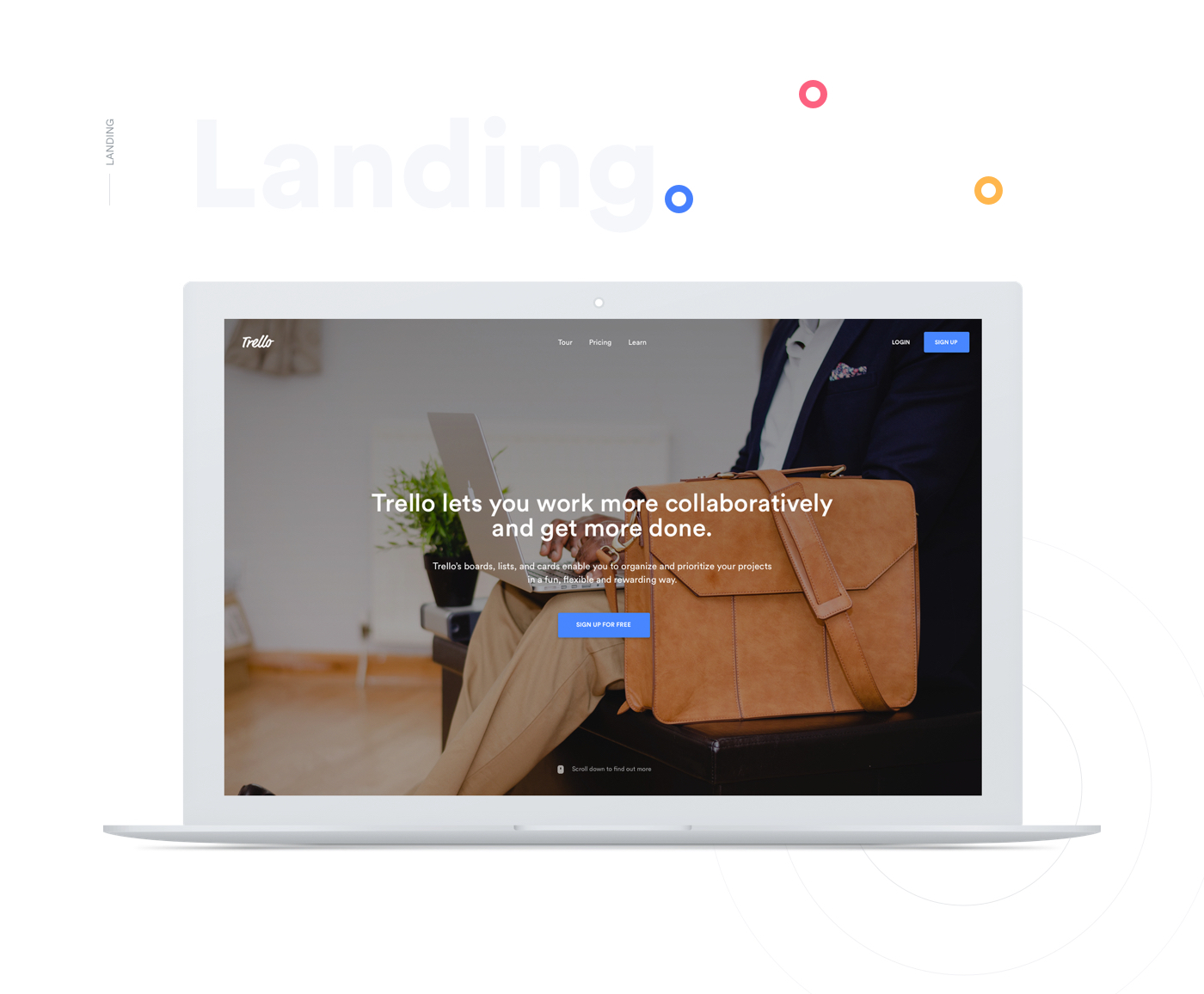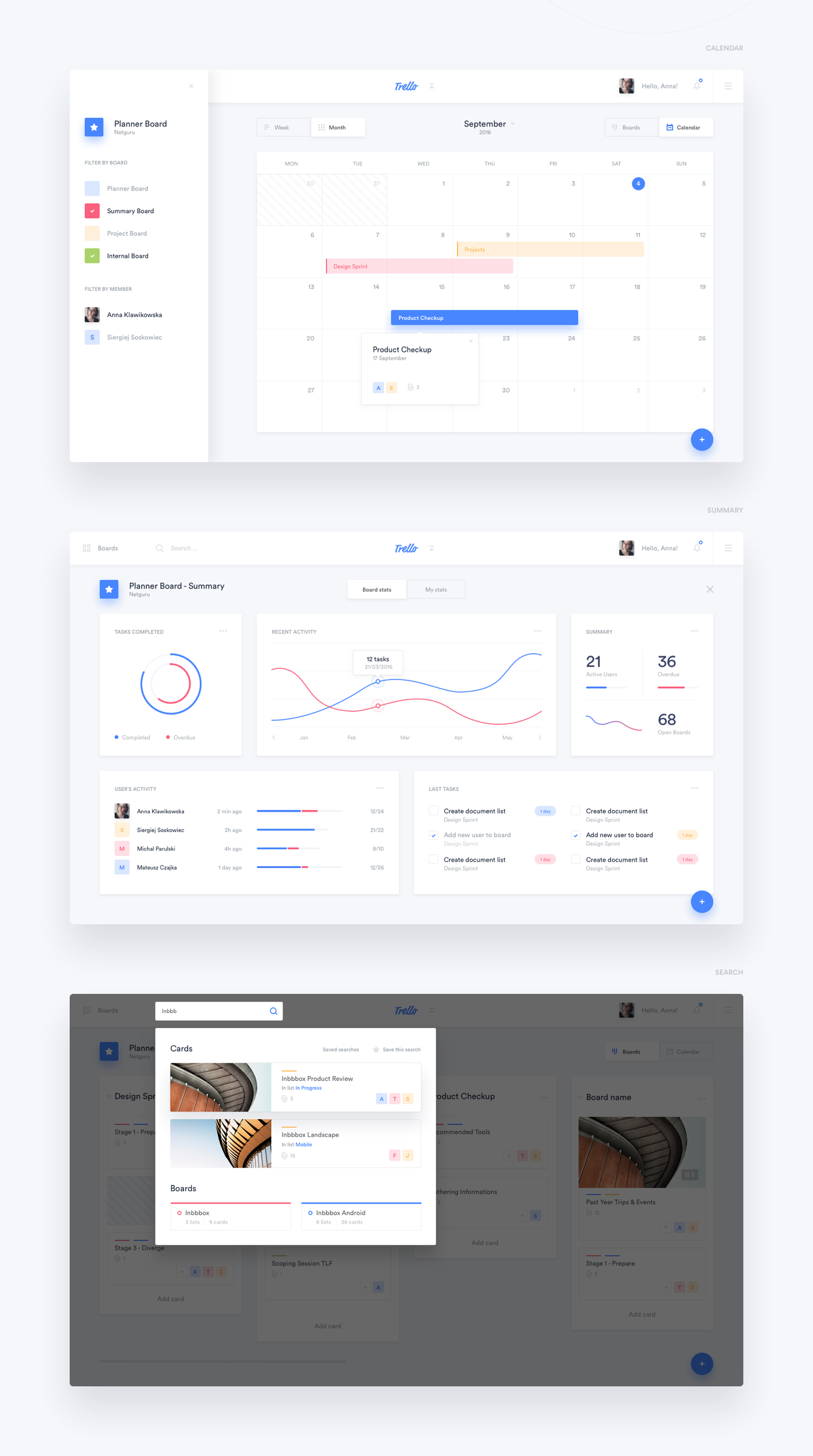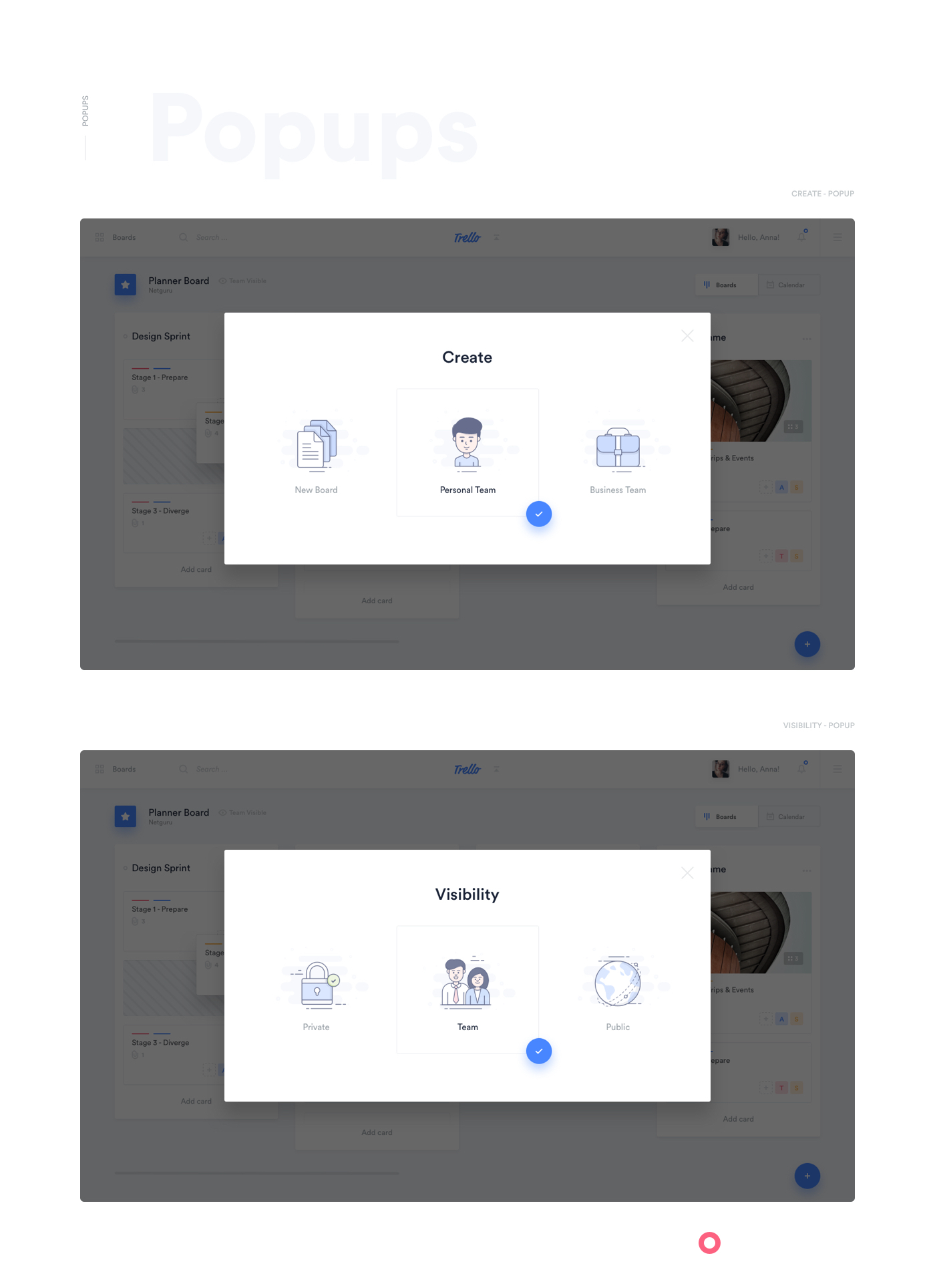 A Trello board is a list of lists, filled with cards, used by you and your team. It's a lot more than that, though. Trello has everything you need to organize projects of any size. It works in real-time. When somebody moves a card, it moves on your board instantly, no matter what device you use. You can keep your tab open all day and never have to refresh. Plus, Trello opens and loads so fast you won't even notice. – via Trello.com

Source: Abduzeedo
UI Design – Trello Atlassian Redesign Concept