The Perfect Office – Samsung Galaxy Tab S3, ASUS Designo Monitor, Office Ideas and More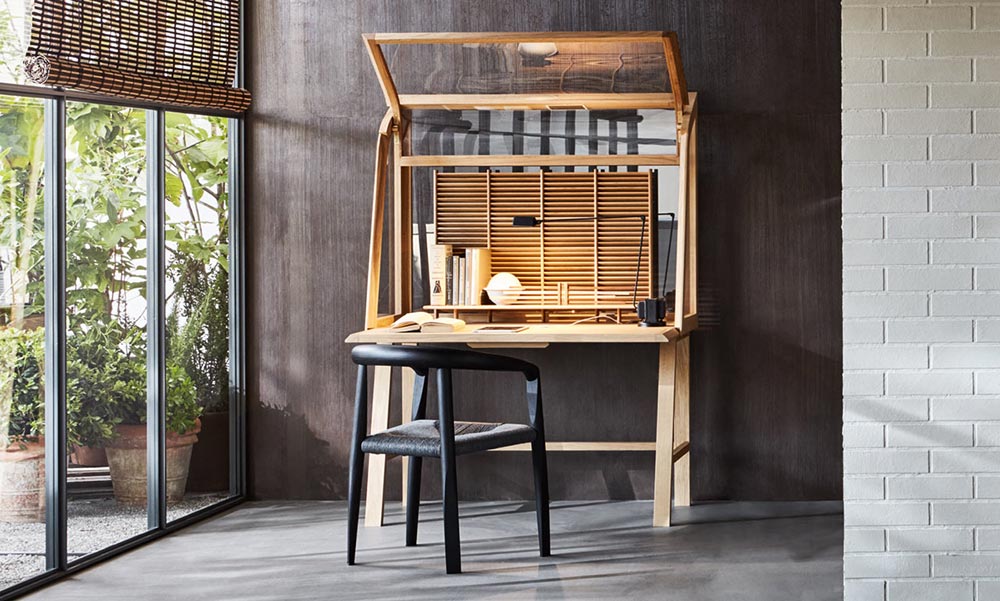 PauloGabriel
Feb 28, 2017
We've seen some great gadgets and equipment for designers. So many cool stuff, that we could actually assemble infinite perfect office spaces! Every week we'll assemble a perfect office, and we'd like you to help us. What equipment would the perfect office have?
This week we've selected some great items for you! Beginning with the resurrected Nokia 3310, for those seeking a robust phone! Also, Samsung is releasing the new Galaxy Tab S3, a must have tablet for all needs. For those seeking a state-of-the-art desk, Secretello Desk is the right pick! But there's more!
Thanks to our sponsor, Gadget Flow. A product discovery platform that helps you save and buy awesome products with 12 new additions every day.
Nokia 3310 Mobile Phone
Sometimes the best features are the ones a product doesn't have. The Nokia 3310 Mobile Phone lacks nearly everything we expect from our pocket computers, including apps, a high-quality camera, 4G (or 3G) Internet connectivity, and a big bright screen. Instead, this modern incarnation of Nokia's iconic brick phone offers just enough to get you by — calls, SMS messaging, a 2-megapixel camera, an MP3 player with microSD expansion, and Snake in case you get bored. In return for the tradeoffs, you get month-long standby time, a headphone jack, an FM radio, and the piece of mind that you won't accidentally drop/break/misplace your delicate piece of future glass. (at Uncrate)
D-Link Omna 180° HD Security Camera
Secure your preemies with confidence when you use the D-Link Omna 180 Cam HD Security Camera. Complete with an 180-degree wide-angle lens, this device gives you the full picture every time. Connecting to your home's Wi-Fi network, the Omna Camera also functions with Apple HomeKit for a seamless security system. Additionally, it features full 1080p HD resolution along with two-way audio. Using this, you can communicate with anyone on the other side of the camera. (at The Gadget Flow)
Samsung Galaxy Tab S3
Samsung also announced the next generation of Galaxy Tab. The S3 is also an iterative design, with what Samsung believes is the premium Android tablet available in the market. Starting with the Snapdragon 820 SoC, featuring Qualcomm's custom Kryo cores, the headline message for the S3 is support for HDR 10-bit content as well as a 6000 mAh battery and support for fast charging technology. (at AnandTech)
Secretello Desk
The secretary desk, or secrétaire, has been around for ages which is no surprise as they're fairly compact and become a multipurpose piece of furniture in any room. Michele De Lucchi has chosen to modernize the idea in this project for Molteni&C. Produced by UniFor, Secretello is a modern workstation enclosed within glass walls creating an almost curio display cabinet. (at Design Milk)
ASUS Designo Monitor
The ASUS Designo Curve MX34VQ is based on a 34" VA panel with a 3440×1440 resolution (2.39:1 aspect ratio), offering a maximum brightness of 300 nits, a 3000:1 contrast ratio, a 100 Hz refresh rate, 178°/178° viewing angles, a 4 ms response time, and 1800R curvature. The panel can reproduce 16.7 million colors and appears to be a pretty typical sRGB gamut design. As for connectivity, the Designo Curve MX34VQ monitor has three HDMI 2.0 ports, a DisplayPort 1.2 port (PiP and PBP functions are supported), and a 3.5-mm audio jack. (at AnandTech)
Office Ideas!
Here are some office ideas for you! How do you like these? Don't forget that you may suggest gadgets or ideas via twitter: @paulogabriel – I hope you enjoy these! Cheers. 😉

Source: Abduzeedo
The Perfect Office – Samsung Galaxy Tab S3, ASUS Designo Monitor, Office Ideas and More