The Perfect Office – Presli Backpack, Lean on Desk, Sony Alpha a6500 Camera and Office Ideas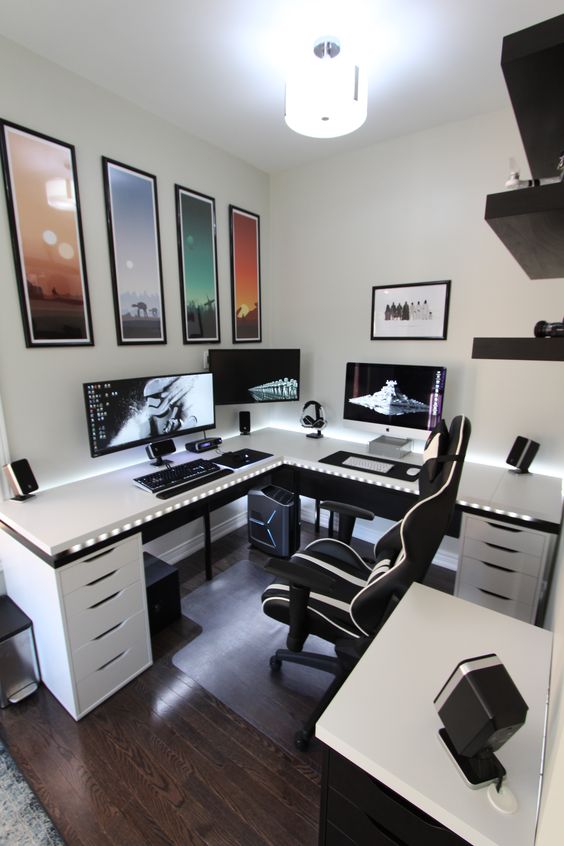 PauloGabriel
Nov 21, 2016
We've seen some great gadgets and equipment for designers. So many cool stuff, that we could actually assemble infinite perfect office spaces! Every week we'll assemble a perfect office, and we'd like you to help us. What equipment would the perfect office have?
We've found some amazing items for y'all this week, starting with Presli, a super cool anti-theft backpack. Lean on Desk is a minimalistic desk for your office, and it definitely looks pretty slick. Awesomatic is a clever photo booth for all kinds of events! Your guests will love it! But there's more!
Thanks to our sponsor, Gadget Flow. A product discovery platform that helps you save and buy awesome products with 12 new additions every day.
Presli – The Smartest Anti-Theft Backpack
The premise behind Presli was to create a backpack that can alleviate any stress, fear or uncertainty while walking in busy areas such as schools, public transport, airports, etc. The main zipper was moved to the back panel, and the front pocket zipper was moved inside the backpack. This means that nobody can access your backpack while it's on your back. (at The Gadget Flow)
Brain Concrete Bookends
A super witty set of concrete bookends, in the shape of brains! (at 7 Gadgets)
Lean on Desk
With more people working at home, having a proper space to do so is becoming a necessity. Also, with everything becoming more tech-focused, the size of the workspace keeps shrinking, which led PAMU to create the LEAN ON DESK. The compact design answers the need for a desk at home without taking up too much space. Instead of wasting space above, shelves were incorporated for extra storage, which also double the desk's function. (at Design Milk)
AirSense Air Monitor and Speaker
Keep an eye on your home with the AirSense Smart Air Monitor and Two-Way Speaker. Packed with technology, this compact system is able to monitor the quality of the air of any room as it detects harmful VOC elements including carbon monoxide, methane, and more. The AirSense Monitor and Speaker is also equipped with a two-way audio speaker so you can use it as a baby monitor, a speaker in any room, or even as a voice recorder. (at The Gadget Flow)
Awesomatic Photo Booth
Photos aren't just a way to capture a moment — they can also be a great way to liven up a party. The Awesomatic Photo Booth is an ideal way to do both. Available for rent, this gadget combines a quality camera, strobe flash, a touchscreen monitor, and a printer all in a single unit. The rental includes four hours of booth operation, unlimited 4×6 prints, digital copies of every photo it takes, an attendant to help fix any issues, and a backdrop. A far better investment than hiring your friend's cousin who moonlights as a "DJ". (at Uncrate)
Sony Alpha a6500 Mirrorless Digital Camera
Stable, fast, and versatile, the Alpha a6500 from Sony is an apt APS-C-format mirrorless camera well-suited for both photo and video applications. Revolving around a 24.2MP Exmor CMOS sensor and BIONZ X image processor, clean image quality is provided with a wide expandable sensitivity range to ISO 51200, along with accelerated readout speeds for internal 4K30 and Full HD 1080p120 video recording with full pixel readout. (at 7 Gadgets)
Office Ideas!
Here are some office ideas for you! How do you like these? Don't forget that you may suggest gadgets or ideas via twitter: @paulogabriel – I hope you enjoy these! Cheers. 😉

Source: Abduzeedo
The Perfect Office – Presli Backpack, Lean on Desk, Sony Alpha a6500 Camera and Office Ideas