The Perfect Office – NorthFace Access Pack, Asus Zenbook 3 and Office Ideas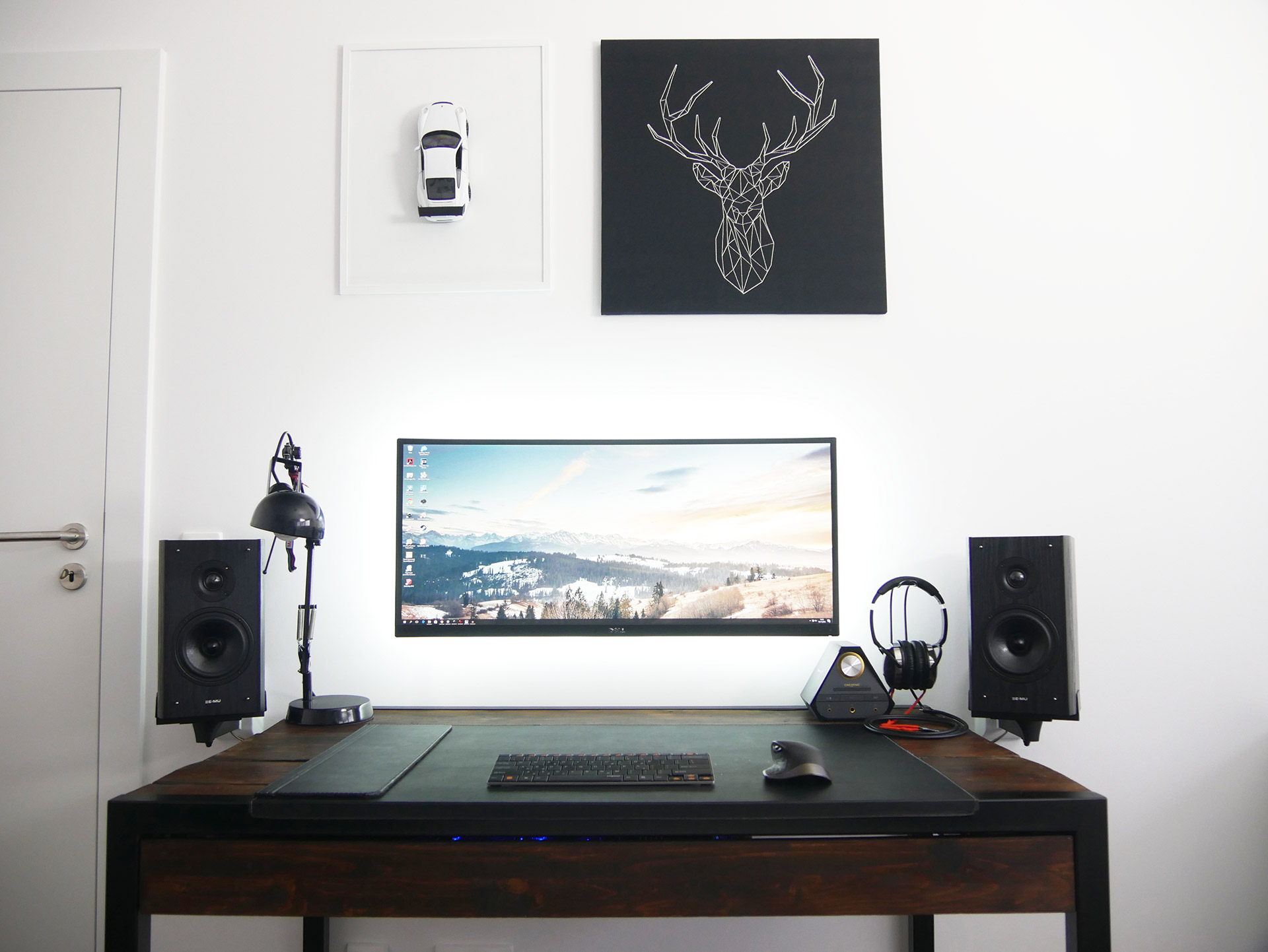 PauloGabriel
Dec 12, 2016
We've seen some great gadgets and equipment for designers. So many cool stuff, that we could actually assemble infinite perfect office spaces! Every week we'll assemble a perfect office, and we'd like you to help us. What equipment would the perfect office have?
The Holidays are almost here, and most people will search for quality gifts for their loved ones. This week we've picked some super neat items for ya'll, like NorthFace Access Pack, which seems to be a awesome backpack. We've also selected from Samsung the Wireless charging pad, and the mesmerizing 34″ curved widescreen monitor! But there's more!
Thanks to our sponsor, Gadget Flow. A product discovery platform that helps you save and buy awesome products with 12 new additions every day.
NorthFace Access Pack
This pack demands organization. It's filled with compartments and intelligent pockets equipped with "pull-tabs," which are designed to get your laptop, smartphone or notebook out quickly. Other specs include a rigid shape and 500D nylon construction. (at Gear Patrol)
Awair Glow Smart Outlet
For something you use literally all day every day, the air you breathe is as important as anything else you ingest. The Awair Glow Smart Outlet lets you keep tabs on it while providing several other benefits. For starters, it serves as a stylish night light, and also has a pass-through outlet that allows devices like your air conditioner, humidifier, or fan to come on automatically once the air quality drops. It also lets you see stats for temperature, humidity, CO2 levels, airborne chemicals, and dust, and compiles them all into a simple to understand air quality score with recommendations for how to improve it. (at Uncrate)
Samsung Wireless Charging Pad
With this stylish accessory, you can charge your compatible Galaxy smartphones, and other Qi-compatible devices, without the need to plug your phone directly in to a wall charger or USB port. Simply connect the wireless charging pad to a power source and place your phone onto the charging pad and your phone begins to charge automatically. Say goodbye to tangled wires and lost charging cables. (at Amazon)
Lyric T5 Wi-Fi Thermostat
Keep your home at the optimum temperature all year 'round with the Lyric T5 Wi-Fi Thermostat. Using your home's Wi-Fi network, this device is able to link to Apple HomeKit as well as Amazon Alexa in addition to the app to give you total control. The Lyric T5 Thermostat is able to learn from your family's habits and even create a flexible 7-day schedule or a location-based temperature control which creates a GeoFence around your property. With this features, the Lyric T5 Thermostat will automatically adjust when you or a family member arrives home or leaves the property. The Lyric T5 Thermostat also sends push notifications to the app on your device to alert you when it's time to change filters or there are extreme temperature warnings. (at The Gadget Flow)
Samsung 34-Inch Curved Widescreen Monitor
34" Widescreen Monitor with 1500R Curvature. VA panel with Quantum Dot Technology. 3000:1contrast ratio for shaper colors and darker blacks. Modern and minimalistic design with a three-sized boundless display. (at 7 Gadgets)
ASUS ZenBook 3 12.5 Ultraportable Laptop
Crafted from premium aerospace-grade aluminum to create a body that is less than half an inch thin weighs only 2 lbs. Latest 7th-generation Kaby Lake Intel Core i7-7500U Processor 2.7 GHz (Turbo to 3.5 GHz) Cooled by copper-alloy heat pipe and liquid-crystal-polymer fan; 12.5" IPS-type full HD Display with 178° viewing angles encased in corning Gorilla glass 4. Ultra-slim bezel at only 7.6mm. (at 7 Gadgets)
Office Ideas!
Here are some office ideas for you! How do you like these? Don't forget that you may suggest gadgets or ideas via twitter: @paulogabriel – I hope you enjoy these! Cheers. 😉

Source: Abduzeedo
The Perfect Office – NorthFace Access Pack, Asus Zenbook 3 and Office Ideas