The Perfect Office – Lenovo Yoga 720, Sony Xperia Projector Computer, Office Ideas and More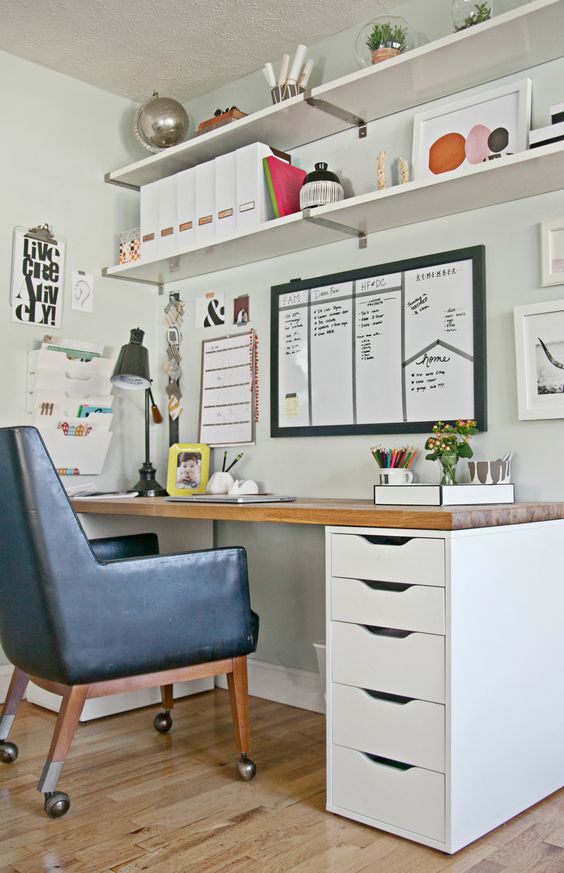 PauloGabriel
Mar 06, 2017
We've seen some great gadgets and equipment for designers. So many cool stuff, that we could actually assemble infinite perfect office spaces! Every week we'll assemble a perfect office, and we'd like you to help us. What equipment would the perfect office have?
We've found some great items for this round of suggestions, beginning with Spyslide Webcam Privacy Cover, because you don't want hackers watching you. Some might find Decibel Upgradeable Speaker an awesome addition to their offices! Lenovo has announced to new laptops, the 720 and 520 models. But there's more!
Thanks to our sponsor, Gadget Flow. A product discovery platform that helps you save and buy awesome products with 12 new additions every day.
Spyslide Webcam Privacy Cover
Get instantly privacy when you need it with the Spyslide Webcam Privacy Cover. Super slim, this device rests on top of the webcam on your laptop or desktop. Along with the small footprint, the Spyslide is extremely easy to use. It covers the lens of your webcam when it's not in use. When you want to video chat, record, or simply snap selfies, just slide Spyslide open. With this, it's easy to ensure you have privacy at all times as it offers a physical solution to battling online hackers. (at The Gadget Flow)
Razer Portable Power Bank
Take your power on the go with the Razer Portable Power Bank. Featuring ultra lightweight aluminum, this device holds an impressive 12,800mAh battery inside. In addition, it offers QUALCOMM Quick Charge 3.0 technology to get you going faster. Compatible with Razer accessories, the Razer Power Bank gives the Razer Blade Stealth an additional six hours of battery. It has both USB Type-A and USB Type-C ports to work with a variety of your devices. You can even charge up to three devices simultaneously. Amazingly, the Razer Power Bank can identify the type of device you plug in and determine the optimal power. (at The Gadget Flow)
Decibel Upgradeable Speaker
Technology pushes forward at such a quick pace that many gadgets are already outdated by the time they hit store shelves. The Decibel Upgradeable Speaker looks to break this cycle by letting you replace any part inside its anodized aluminum chassis. That includes the electronics, which set together on a single board, the speakers, which include dual two-inch cast alloy bass drivers and two soft dome tweeters, and the rechargeable lithium-ion batteries. (at Uncrate)
Lenovo Yoga 720 & 520 Laptops
Lenovo has announced two new laptop models in the form of the Lenovo Yoga 720 and Yoga 520. Both laptops will support up to an Intel Core i7 processor, but like we said the Yoga 720 will be the more powerful of the two as the 15-inch model will even support an NVIDIA GeForce GTX 1050 GPU. It can even be configured to sport a 4K resolution, so if ultrasharp images is important to you, then imagine cramming all that resolution into either a 13-inch or 15-inch display. (at Ubergizmo)
Sony Xperia Touch Projector Computer
It can throw your favorite shows and games up on the wall at sizes of up to 80 inches. But the Sony Xperia Touch Projector Computer does far more than that. It combines the company's SXRD short throw projection technology with a 13-megapixel camera and an infrared light array to serve as a 23-inch touchscreen. With access to the Google Play store, it does everything from gaming to reading the news, and thanks to the perforated metal finish, you won't mind leaving it out on the tabletop or counter. (at Uncrate)
Office Ideas!
Here are some office ideas for you! How do you like these? Don't forget that you may suggest gadgets or ideas via twitter: @paulogabriel – I hope you enjoy these! Cheers. 😉

Source: Abduzeedo
The Perfect Office – Lenovo Yoga 720, Sony Xperia Projector Computer, Office Ideas and More