The Perfect Office – Everlast Notebook, Logitech Create Case and Office Ideas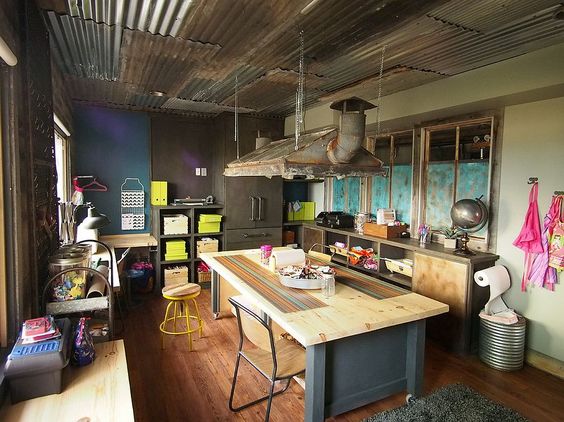 PauloGabriel
Dec 27, 2016
We've seen some great gadgets and equipment for designers. So many cool stuff, that we could actually assemble infinite perfect office spaces! Every week we'll assemble a perfect office, and we'd like you to help us. What equipment would the perfect office have?
This last week of 2016 we'll be sharing with you some awesome little items, beginning with Everlast, an awesome notebook that will save many, many trees by saving your notes in the cloud. The new Macbooks have opened the door for dongle fever and we keep seeing many solutions for the lack of ports, like HyperDrive. Get the best of your media with LG ProBeam Projector! But there's more!
Thanks to our sponsor, Gadget Flow. A product discovery platform that helps you save and buy awesome products with 12 new additions every day.
Everlast notebook
The Everlast notebook provides a classic pen and paper experience, yet is built for the digital age. Although it feels like a traditional notebook, the Everlast is endlessly reusable and connected to all of your favorite cloud services. (at Kickstarter)
HyperDrive: Thunderbolt 3 USB-C Hub
So you got your new 2016 MacBook Pro, only to realize that it has the new Thunderbolt 3 USB-C ports that doesn't work with any of your current devices. You would practically need a dongle for everything! HyperDrive is the real solution. Unlike most USB-C dongles which still run on slow USB 3.0 (5Gb/s) speed, HyperDrive is 10X faster (50Gb/s) by using not one but two Thunderbolt 3 USB-C connections. Other Thunderbolt 3 docks are as big as a brick and nowhere as portable as the HyperDrive. (at Kickstarter)
Prynt iPhone Case
The iPhone is the most popular camera in the world. The Prynt iPhone Case makes it even better. With an interchangeable adapter system lets it work with a variety of iPhone models, it adds a built-in grip and dedicated shutter button to the phone, but most importantly, a built-in Zink printer. That means you can print off any photo you take, right where you are, and with the companion app, see a video that's tied to the moment just by pointing your phone at the print. (at Uncrate)
Logitech CREATE Case and Keyboard for iPad Pro
Maximize your use of your new tablet with the Logitech CREATE Case and Keyboard for iPad Pro. Effortlessly snapping into place around your tablet, this case actually connects directly to your iPad with the Apple Smart Connector. With this connection, the CREATE Case doesn't require Bluetooth nor charging but instead has a plug-and-play design. The keys of the full-sized keyboard are easily seen as they are backlit and well-spaced from the rest. You can also adjust the backlighting to be best for any environment. In addition to providing you with a stand and a keyboard, the CREATE Case offers protection everywhere you go. (at The Gadget Flow)
LG ProBeam Projector
With a compact design and a weight of just 4.6 pounds, the LG ProBeam Projector is an ideal starting point for a home theater that doesn't take up a ton of room. It uses an I-shaped laser engine to deliver a clear Full HD picture with up to 2,000 lumens of brightness, making it suitable for bright and dark rooms alike. Sound Sync Adjustment lets you send audio wirelessly over Bluetooth with no perceivable latency, Miracast support lets your stream directly from your phone, and built-in webOS smart TV features let you access your favorite content without the need for a separate box. (at Uncrate)
Office Ideas!
Here are some office ideas for you! How do you like these? Don't forget that you may suggest gadgets or ideas via twitter: @paulogabriel – I hope you enjoy these! Cheers. 😉

Source: Abduzeedo
The Perfect Office – Everlast Notebook, Logitech Create Case and Office Ideas