The Perfect Office – Das Keyboard 5Q, Samsung Quantum Dot Curved Monitor and Office Ideas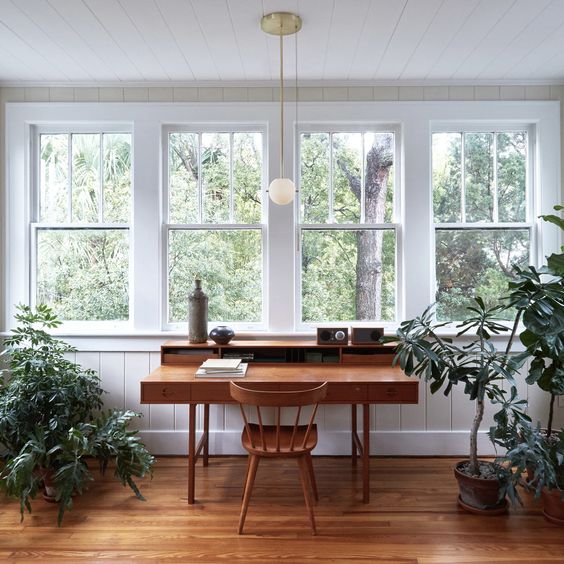 PauloGabriel
Jan 02, 2017
We've seen some great gadgets and equipment for designers. So many cool stuff, that we could actually assemble infinite perfect office spaces! Every week we'll assemble a perfect office, and we'd like you to help us. What equipment would the perfect office have?
Happy 2017, everyone! This first week of a new year we're bringing some super neat items for y'all, starting with the beautiful mechanical, backlit keyboard by Das Keyboard, the 5Q. We've also picked a High-Res Audio System by Sony, which looks pretty awesome. Samsung is sporting a nice line of curved monitors, and their Quantum Dot series doesn't fall behind. But there's more!
Thanks to our sponsor, Gadget Flow. A product discovery platform that helps you save and buy awesome products with 12 new additions every day.
Das Keyboard 5Q
Das Keyboard 5Q is a cloud-connected, open API RGB mechanical keyboard that allows each key to be color-controlled over the Internet. It features: RGB backlit keys, real-Time One analog technology with no delay, full N-key rollover & 100% anti-ghosting, gamma Zulu mechanical switch from Omron. (at Das Keyboard)
Olympus PEN E-PL8
Compact size with stylish, distinctive design;3-Axis in body image stabilization; High-Speed 8.5 frames per second sequential shooting; Supersonic Wave Filter sensor dust reduction system. Built in Wi-Fi for wireless uploading and sharing, also for remote shooting from a smart device. (at 7 Gadgets)
Sony High-Resolution Audio System
Get used to an amazing sound space of your own with the new Sony High-Resolution Audio System. This features dual amps and separate speakers. Every note you hear is rich in detail and pretty crisp as well. In addition, you will get to enjoy high-quality Bluetooth audio streaming from your other gadgets. There will be no distortion in sound on these speakers at all. You will only get to experience studio-quality audio anytime. (at The Gadget Flow)
Samsung Quantum Dot Curved Monitor
31.5 inches is mighty large for a computer monitor. That's why the curve of the Samsung Quantum Dot Curved Monitor makes so much sense. In addition to its view-enhancing bend, it also uses quantum dot technology to cover more than 125 percent of the sRGB spectrum, has a resolution of 2,560 x 1,440, and a sleek white chassis that minimizes the bezel and hides unsightly cords in the neck. The result is an ideal large-format screen for those who need the extra real estate, and a luxurious playing field for serious gamers. Also available in a 27-inch model. (at Uncrate)
AJA Cion Camera
Just as capable in the studio as it is in the field, the AJA Cion Camera can handle nearly any shooting situation. At its heart is a 4K, APS-C CMOS sensor providing 12 stops of dynamic range and an electronic global shutter that ensures you won't have any rolling shutter issues during quick movements. It records directly to its own high-speed media cards in Apple ProRes 4444 & 422 formats, or can alternatively output AJA Raw footage to external media. With a PL mount for use with industry-standard lenses and a sensor that works great with glass meant for Super 35 setups, it bridges the gap from set to post with ease. (at Uncrate)
Office Ideas!
Here are some office ideas for you! How do you like these? Don't forget that you may suggest gadgets or ideas via twitter: @paulogabriel – I hope you enjoy these! Cheers. 😉

Source: Abduzeedo
The Perfect Office – Das Keyboard 5Q, Samsung Quantum Dot Curved Monitor and Office Ideas