Sonoma weeHouse, a Beautiful ultra-minimal home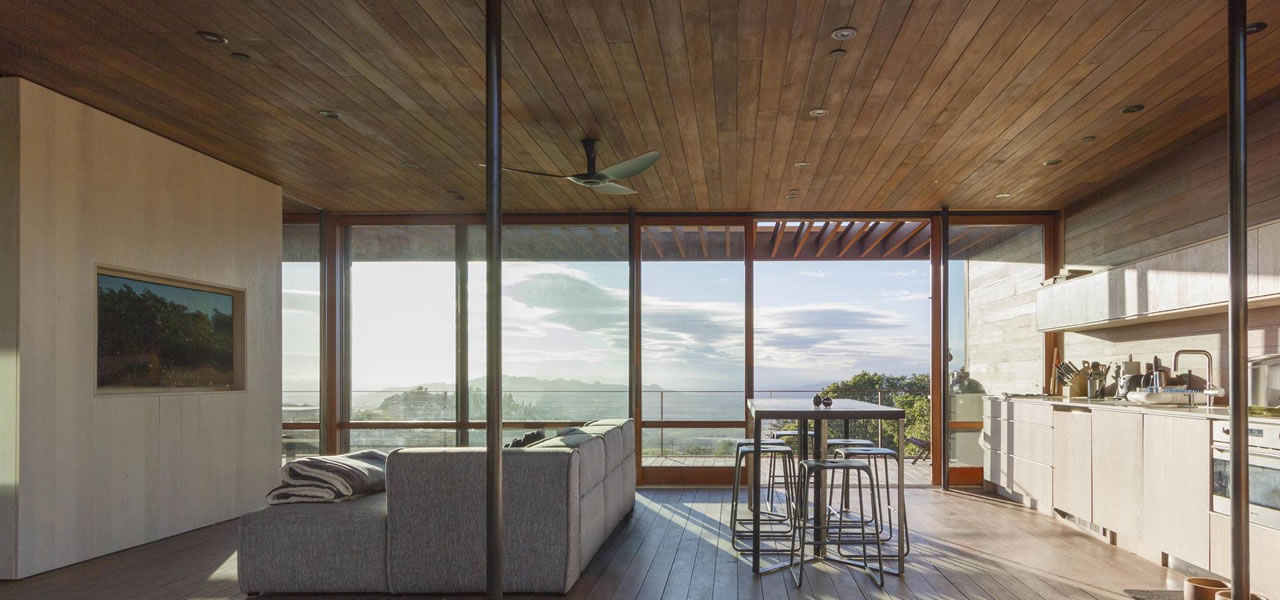 GisMullr
Jan 27, 2017
If you are interested in the ultra-minimal home idea, you've come to the right place. What is an ultra-minimal home? Well, take a look at this amazing project by Alchemy and you will understand. The Sonoma weeHouse is based on Alchemy's original weehouse. Their original project is a modular prefabricated housing system that optimizes many elements of the traditional design-build process. Here they took the basics of the original and gave it a very nice outcome. The result, as they say, is a small, ultra-minimal, high-end home. If you were still not sure that less is more in architecture too. Sonoma weeHouse will make you change your mind.
The house is nestled among beautiful trees. The surroundings are totally inspiring. With all the glass they used you can enjoy the relaxing views from all around the house. The place is bright and breathtaking. Take a look. And make sure to check out Alchemy website for further information about this and other inspiring projects. See you next week. 🙂
Description from the architects: Alchemy's Sonoma weeHouse was designed in Minnesota for a client in San Francisco, built in Oregon, and shipped to its Santa Rosa, CA site 90% complete. The client, an architect himself and Apple's Director of Store Design, was the project's co-pilot with weeHouse founder Geoffrey Warner, Alchemy's principal architect. This small, ultra-minimal, high-end home is based on Alchemy's weeHouse but customized to meet the luxe finishing requirements the client requested.
The prefab house is composed of two minimalist open-sided boxes set on a concrete plinth nestled on the edge of gnarled oaks and an expansive view. Both structures feature steel frames, 9 ft. tall sliding glass walls set into custom corrugated weathering steel boxes and ipe interiors with oiled oak cabinetry. The boxes are offset on board-formed concrete plinths connected by a set of Alchemy-designed steel stairs and railings fabricated in Minnesota.
The 16 ft. x 40 ft., 640 SF primary box features whitewashed oak bed box in the middle of the volume, creates a kitchen-dining-living room space on one side, and a bath space on the other side. For shipping logistics, the primary box was composed of two modules, with the 10 ft. x 40 ft. porch porch arriving 90% complete, bolted onto the main module onsite, and cantilevered into the site's dramatic landscape. The accompanying 330 SF guest house is an abridged version of the larger module with a large whitewashed oak wardrobe forming the bathroom wall.
We found this house at ArchDaily.
Photos by Geoffrey Warner.

Source: Abduzeedo
Sonoma weeHouse, a Beautiful ultra-minimal home