Rendered by Adobe – UI/UX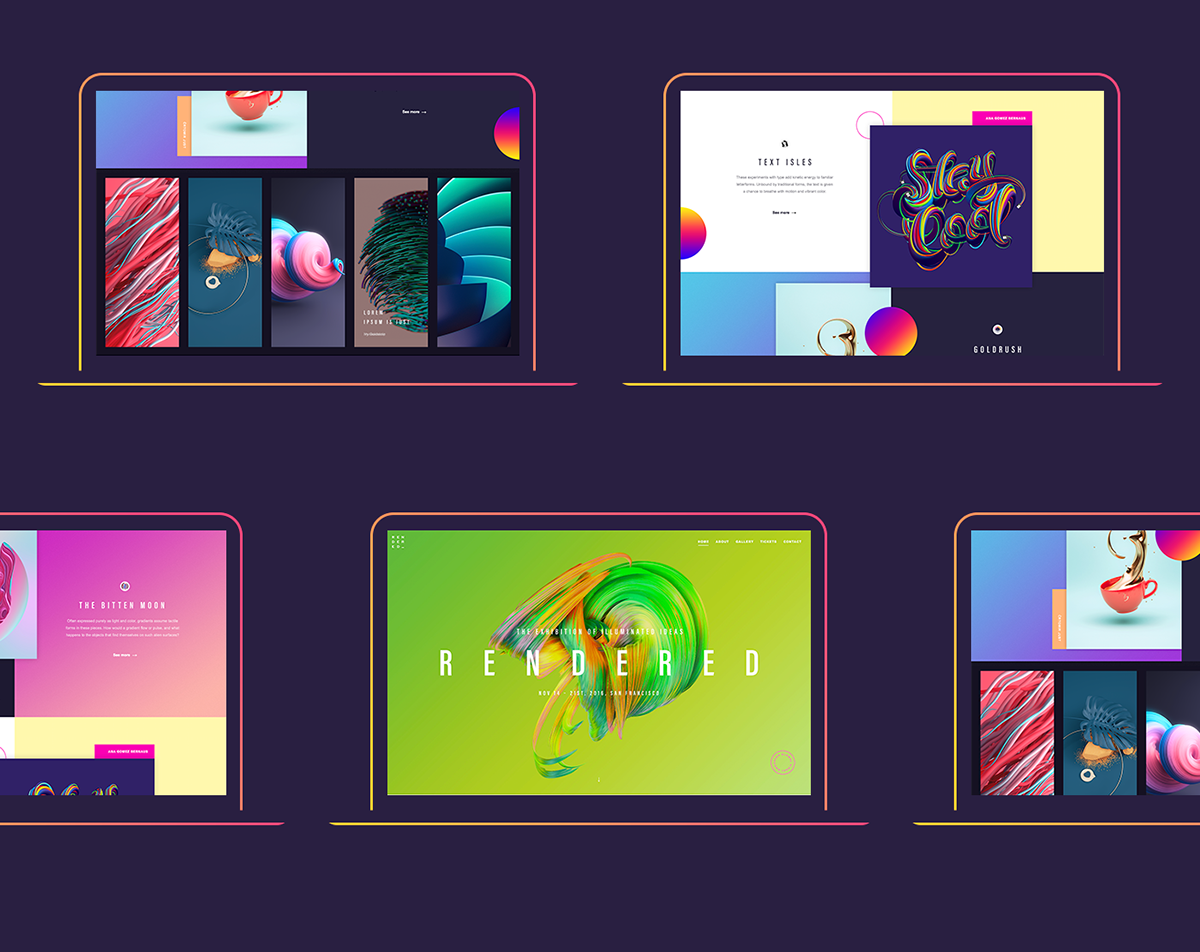 AoiroStudio
Nov 16, 2016
We have featured the work from Serge Vasil who is a Senior Designer and Art Director currently based in San Francisco, California.
He recently got to work with Adobe on making a fictitious digital arts exhibition by using Adobe Photoshop and Dreamweaver on making the branding and website. I simply love the use of really colorful and vibrant gradients and one detail I even dig even more is the gradient use for the minimal mockup shapes. It's really neat and hope you will enjoy it too.
I am happy to share new work for Adobe. Rendered represents a fictitious digital arts exhibition. I was commissioned to design the branding and website for Adobe to showcase features of the new Adobe Photoshop and Adobe Dreamweaver from the recently released CC 2016.
Credits
Images by: Ari Weinkle, Anja Mewes, Ana Gomez Bernaus, Črtomir Just, Alex Diaconu, R4dn Studio, David McLeod
More information: http://sergevasil.com.

Source: Abduzeedo
Rendered by Adobe – UI/UX