Product Design: Nomad Trackable Powerpack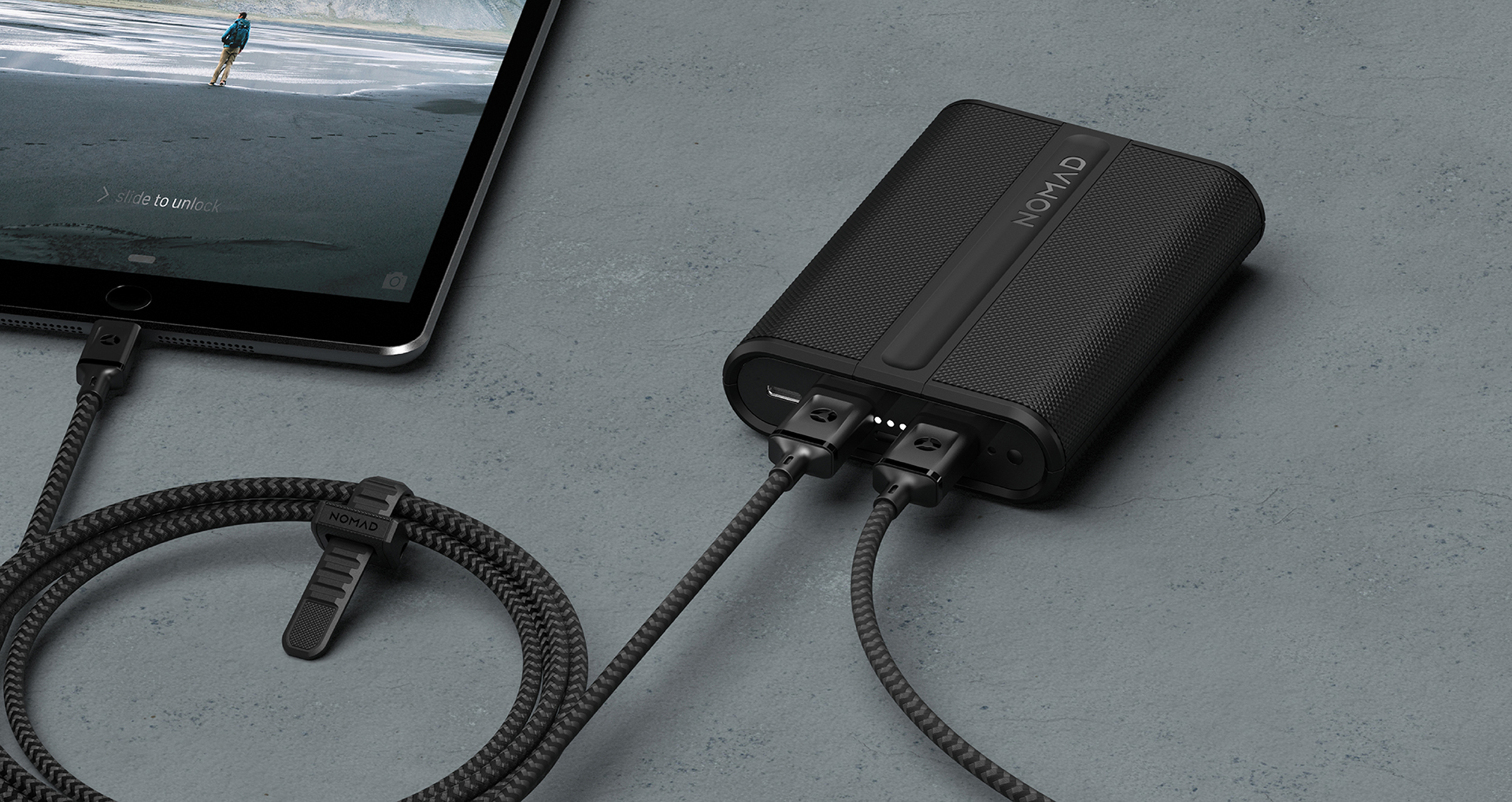 AoiroStudio
Jan 20, 2017
We are sharing this cool and yet useful Powerpack called Nomad where there's one feature that could change it all or not but it's quite awesome to share. You'll be able to find it anywhere through your phone. You will say that how you can lose a powerpack? Well I did during my travel to Berlin last year, it's quite a useful tool to have in your gear especially when you wanna go out all day without resting for recharging battery. We are sharing this product design by the mighty folks from STEL. It's cool to see designers takes things that we take for granted and push the envelope.
STEL  is a design consultancy agency that provides solutions for various clients from big to small. Based in Santa Barbara, they focus their work into Industrial Design, Mechanical Engineering, Prototyping, Graphic Design, and Branding Strategy.
Using the industry's latest and greatest charging technology, PowerPack incorporates high-density Panasonic li-ion batteries and USB-C ports to ensure reliability, longevity, and forward compatibility. Pushing the envelope with FASTcharge technology and 3.0A-compatible ports to charge your devices even more rapidly, we also made sure to include a legacy USB-A output that's compatible with all your older cables. With a shockproof, dual-layer construction and military-grade impact resistance, PowerPack is built to last – which is a good thing, because with a built-in Tile tracker to prevent you from ever losing it, you'll have it for a while.

Source: Abduzeedo
Product Design: Nomad Trackable Powerpack