MacBook Pro Review – Love and Hate with the Touch Bar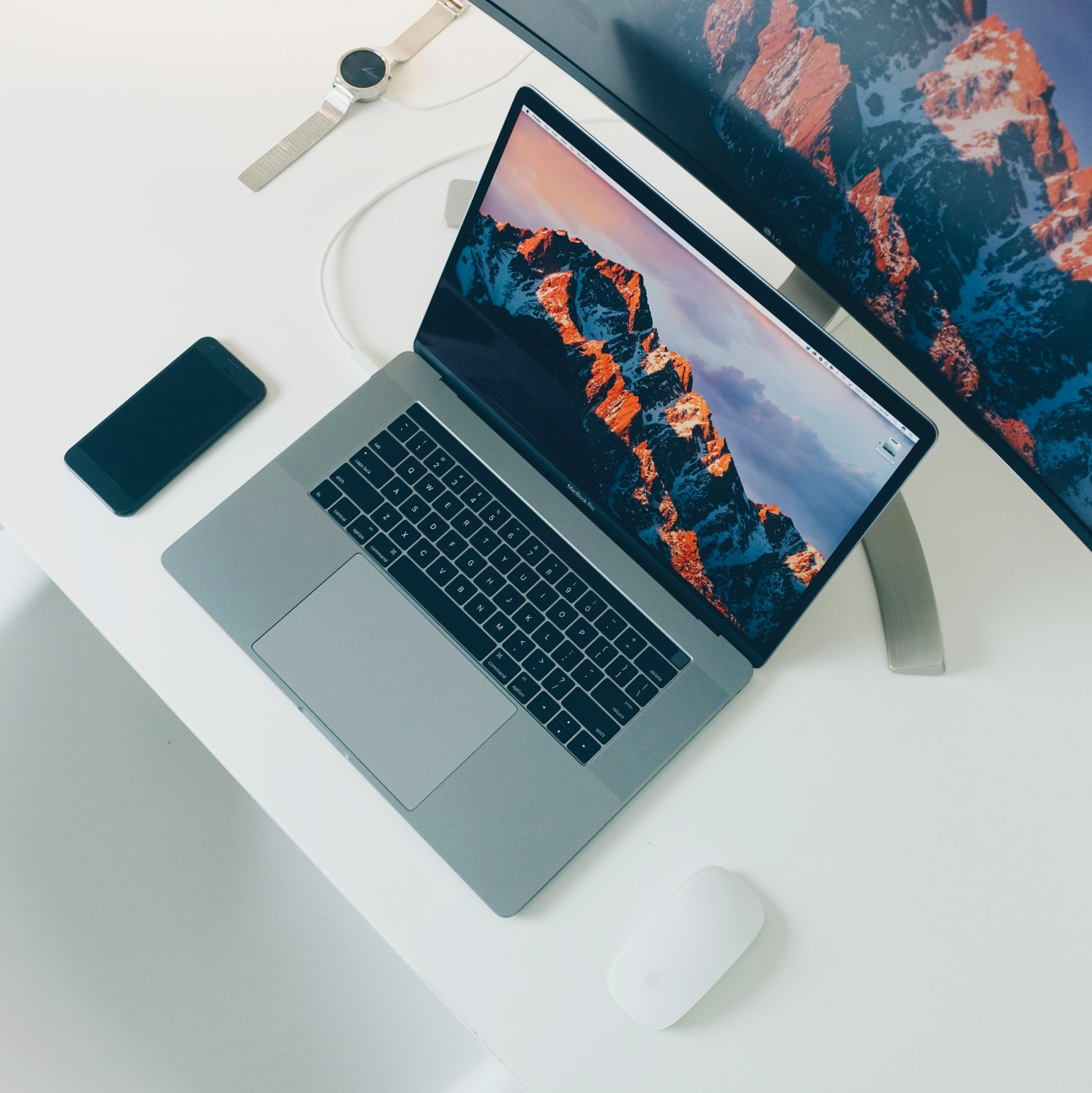 abduzeedo
Feb 21, 2017
It's time for our honest appraisal of the MacBook Pro. After almost 5 years using my old MacBook Pro, a first generation retina display, the time had come for an upgrade. I've been chomping at the bit for Apple to announce a new laptop because mine was having a lot of issues. Be it the bevy of dead pixels, battery life of less than 1 hour to the most frustrating of all, ghosting effects on my screen. So finally, at the end of last year, Apple announced the new MacBook Pros with the Touch Bar. Time to hit the savings and purchase one.
Before getting to the review, I have to say, Apple products hold a good resale value. After almost 5 years, I was able to trade in my old laptop for 500 dollars at Best Buy. A great deal.
Now back to the MacBook Pro Review. I have been using the laptop for almost 4 weeks now. I have done pretty much the same things I did with the previous one. Tasks using tools such as Adobe Photoshop, Adobe Illustrator, Sketch, Figma, Sublime Text and Android Studio. This review is based on my personal experience, some people might think differently, but again, everyone has his or her own way of seeing things, this is mine.
MacBook Pro Review
Industrial Design
Let's start with the easy one, the industrial design. What can I say about this machine, it is simply stunning. The Space Grey color gives it a super sleek look, it's like the Lamborghini Aventador of the laptops in my mind.
In terms of size, it's not much different than the previous one. It's definitely thinner and lighter, but putting them together the dimensions are quite similar. The difference is how solid/dense this machine feels. The old one now feels to have a bunch of wasted space internally compared with the new one. It's like it's a solid piece with no parts. Try to shake him, you cannot hear a piece moving.
I also like the new design of the screen, it's a detail, but the MacBook Pro logo looks nicer over a black surface.
Keyboard and Trackpad
There's a lot of talk about the keyboard, quite a lot of hate too. What can I say? I love it. I love pretty much everything about it. The sound, even though it gets a bit loud; the keys and how short the travel is when you press them. They also feel a bit bigger. My theory is that Apple is slowly transitioning to digital keyboards by making the laptop keys with shorter and shorter travel therein training us to type on flat surfaces. If that is true, it's working for me and I appreciate it.
The trackpad got a redesign as well, they made it really big. But, does size really matter? To be honest with you, in this case, it doesn't. It's nice that it's bigger, but it captures a bunch of involuntary touches, especially when I am typing, like now. I also like to set up the trackpad speed to the max, so I can move the cursor across the screen without much effort. That said, the trackpad feels great without the physical click. It's like the new iPhone in that it just emulates the click. I know, I know, it's been on laptops for a long time, but remember I had a 2012 MacBook Pro.
Touch Bar
To summarize my feelings about the Touch Bar, gimmicky. Apple calls it a touch of genius, I call it a touch of laziness or just stubbornness on not making the screen touchable.
Here's the thing, I don't want to sound bad but there's nothing about it that I like. It made my life more difficult. For example, if I want to change the volume, now I need an extra click because I need to expand the volume slider. Same goes for screen brightness. In addition to that, you have to expand the touch bar to access other functions like the apps drawer, the expose and keyboard backlight control. Why?
Some apps take advantage of that Touch Bar, but I am so used to those apps that I never noticed anything different. Oh there are the emojis on Messenger, too bad, I am an old and grumpy man that doesn't use emojis. Also there's Siri, that is right on top of the Delete key and next to the Touch Id key. That means, I trigger that button by mistake a bit too often. That's when I get reminded about Siri, which I never used. Again, this is my personal opinion. Maybe I will change my mind about some of these things, but for now, I think the Touch Bar is dumb. The best thing about it is the Touch Id to turn on and login without password. That is pure genius, but that is not exactly part of the Touch Bar.
Performance and Battery life
Performance-wise for me it's great. It is better than my previous MacBook Pro but not by much. It definitely handles apps like Android Studio and Sketch with multiple artworks faster, but it's not mind-blowing faster. I also feel that in general the computers cannot get that much faster as the tech might have reached a plateau. I have to also say that I don't use a lot of CPU or GPU intensive software that much. For my needs it's an excellent machine.
The screen is also beautiful, the colors are much improved compared with the 2012 cousin. It's more saturated and brighter. The contrast is another great improvement in my humble and not so knowledgeable opinion. Resolution-wise, it's the same, still crisply beautiful.
Now the battery life. Oh the battery life. This one for me is tricky because my previous laptop would last for less than 1 hour so anything over that is much better. But it's far from what Apple claims 10 hours, which I think someone could sue them for false advertising. I never got close to that, maybe if I only use Safari with a blank tab with 10% brightness for the screen I might get the result. In short, the battery life is not 10 hours, actually it's pretty hard to track it for me because it's extremely unreliable. Sometimes it lasts more, others it feels that it goes down like a % every minute. I believe that's the reason that they removed the time estimate from the battery indicator.
Hopefully, it can be fixed via firmware or software, but, as I said in the beginning, I was used to a terrible battery life. So it's not a deal breaker for me, especially now that I can charge it from anyone of the 4 USB-C ports available.
USB-C ports only
I appreciate Apple's boldness on adopting new technologies and getting rid of old ones. They are not predicting the future, but trying to define it by going there first.Another new feature that generated a lot of controversy, the USB-C only ports. I see a lot of people complaining, but for me, like with the keyboard, I love it. I simply do. I love the idea of one type of port for everything, that's the future and Apple is betting on it. Too bad that now you need an adapter for the iPhone cable. Thankfully I am a Pixel owner so it works just great with my Android Pixel. How paradoxical, right!?
I also have only one adapter, that came with my Pixel phone. It's an USB-A to USB-C. It works great and serves all my needs. I can connect my Sony RX1 camera, or my old external hard-drive just fine and best of all, I can use my external monitor with just one cable for everything. It cannot get any better than that, unless going all wireless.
Conclusion
Overall the MacBook Pro 15 with the Touch Bar is a great machine. It's clearly an evolution from the previous one in terms of industrial design and aesthetics, not so much in performance, but still better and faster.
The new features like the keyboard, Touch ID, bigger trackpad and USB-C only are really good for me. I appreciate Apple's boldness on adopting new technologies and getting rid of old ones. They are not predicting the future, but trying to define it by going there first. It also resonates with my minimalist mind of reducing clutter by simplifying things, like having only one port for everything.
Despite the Touch Bar being a hit or miss for me I highly recommend this machine if you have an old MacBook Pro like I did and need an upgrade urgently. If you can wait, I'd wait because Apple is notorious for having bad first generation products, I suffered with my old MacBook Pro, but this time I will be more prepared by acquiring the Apple Care extended warranty. In a nutshell, if you want to have the sexiest laptop you can get, I would get this one in a heartbeat. Perhaps the 13, if you don't need too much screen real estate.
Pros
Beautiful Industrial Design;
Thinner and lighter than the previous one;
Spacegrey color is sleek;
Keyboard;
USB-C only for everything;
Touch Id to unlock
Cons
Battery life;
macOS is getting a bit outdated;
Touch Bar is useless for me. It also adds extra clicks for volume or other common tasks;
No touch screen
Photos

Source: Abduzeedo
MacBook Pro Review – Love and Hate with the Touch Bar