Kyoto Wok-Cafe – Interior Design & Branding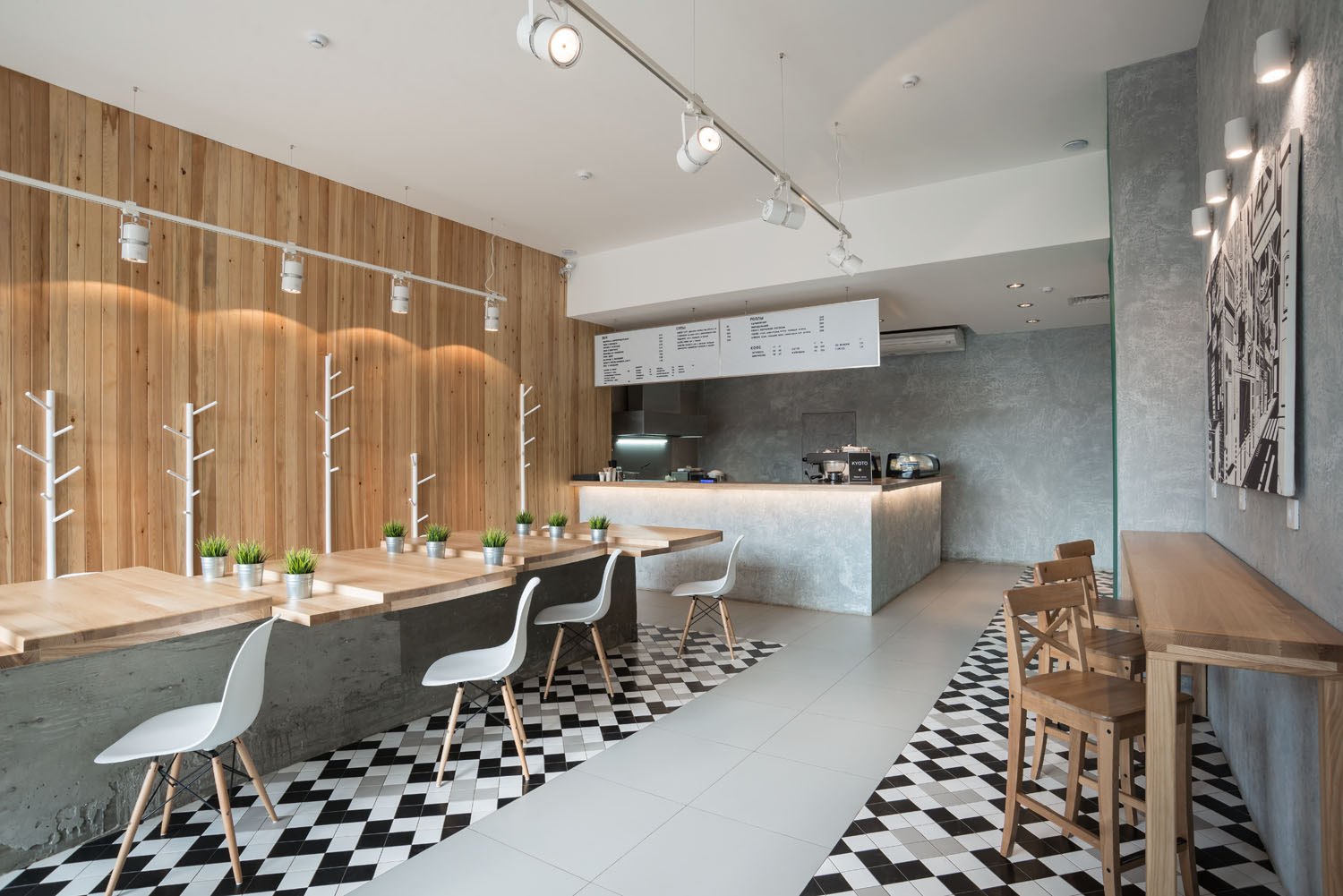 AoiroStudio
Dec 16, 2016
Today, we would like to share this Interior Design and Branding project from an asian food cafe based in Rostov-on-Don, Russia. Behind this project, we'll have a collaboration from teams in interior design & architecture, in identity & graphic design, in print design and in photography. All together to bring a space inspired by the stylish palette from Japanese cuisine. From my perspective, I love how the light comes in during the day that highlights the chairs and floor. It creates such an atmosphere and for the branding; they kept a minimal approach to the design and like how the takeout is that one thing that differs from the rest of the stationery. What do you think?
Kyoto is an urban asian food cafe based in Rostov-on-Don, Russia. The café has 3 areas: there are contemplation, communication and food zones. The interior is based on contrast combinations of textures; the color scheme is a stylized dish palette of traditional Japanese cuisine. Identity and decor of the facade are based on graphic patterns and methods of traditional sign boards in Japanese cities.
Credits
Interior design & Architecture – Anastasiya Tyumeneva, Mechta.space;
Identity & Graphic design – Alexander Yaguza & Alexander Lokhmatov, J.J. Gittes;
Print design – Alexander Yaguza & Goga Djalagania, I am Joka.
Photo by Evgeniy Denisyuk
More Information via Behance.

Source: Abduzeedo
Kyoto Wok-Cafe – Interior Design & Branding