Introducing InVision iOS 2.0: All-New InVision App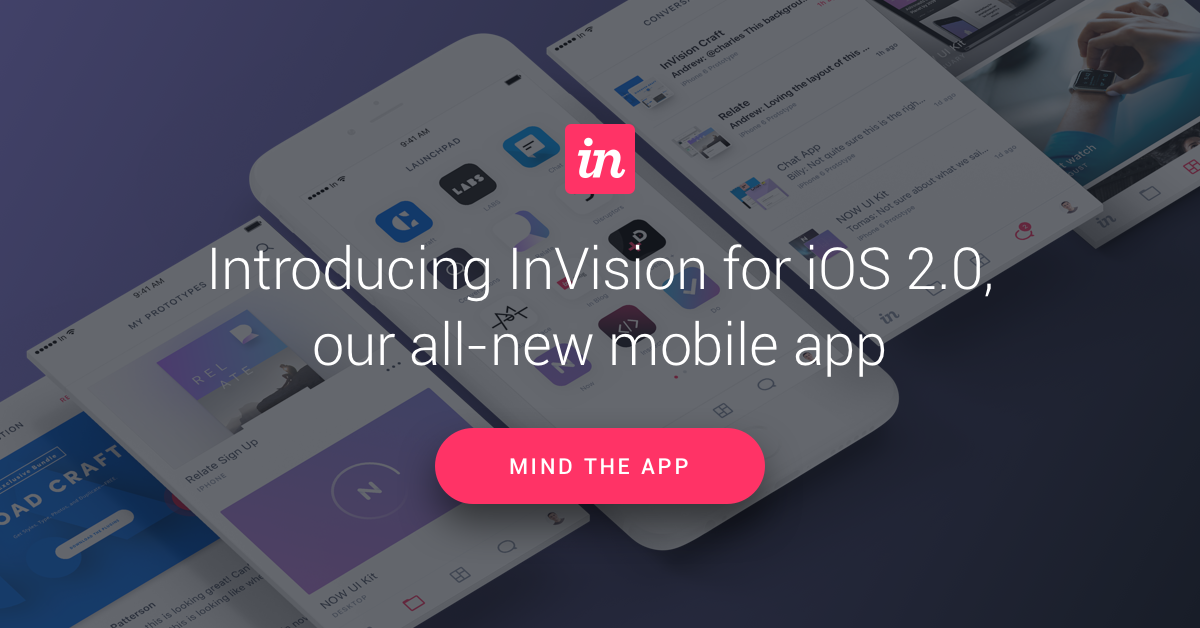 AoiroStudio
Feb 02, 2017
The mighty folks over InVision is announcing today their all-new app named: InVision for iOS 2.0. What is it? It's their latest addition to increase your workflow in terms of feedback. As we all aware that in our work, we are always going through workshops and presentations where sometimes we'll miss some of the missing keys: stakeholders. Everyone is busy but with this app, you can make things easier and even on-the-go.
Within the app, you'll be able to easily view prototypes, comment, collaborate and resolve comments and more. All in real-time which makes things even more interesting. Let's give a watch to the video.
That's why we've been working on a fresh mobile experience to support your workflow. We're excited to share InVision for iOS 2.0, an all-new InVision mobile app—now with the new Conversations tab, to make it even easier to keep projects moving while you're on the go.
See how it works
It's free, and it's ready whenever you are. Get the latest InVision app now!
To download the app: InVision App.

Source: Abduzeedo
Introducing InVision iOS 2.0: All-New InVision App