Illustration: Happy 25th HBO Asia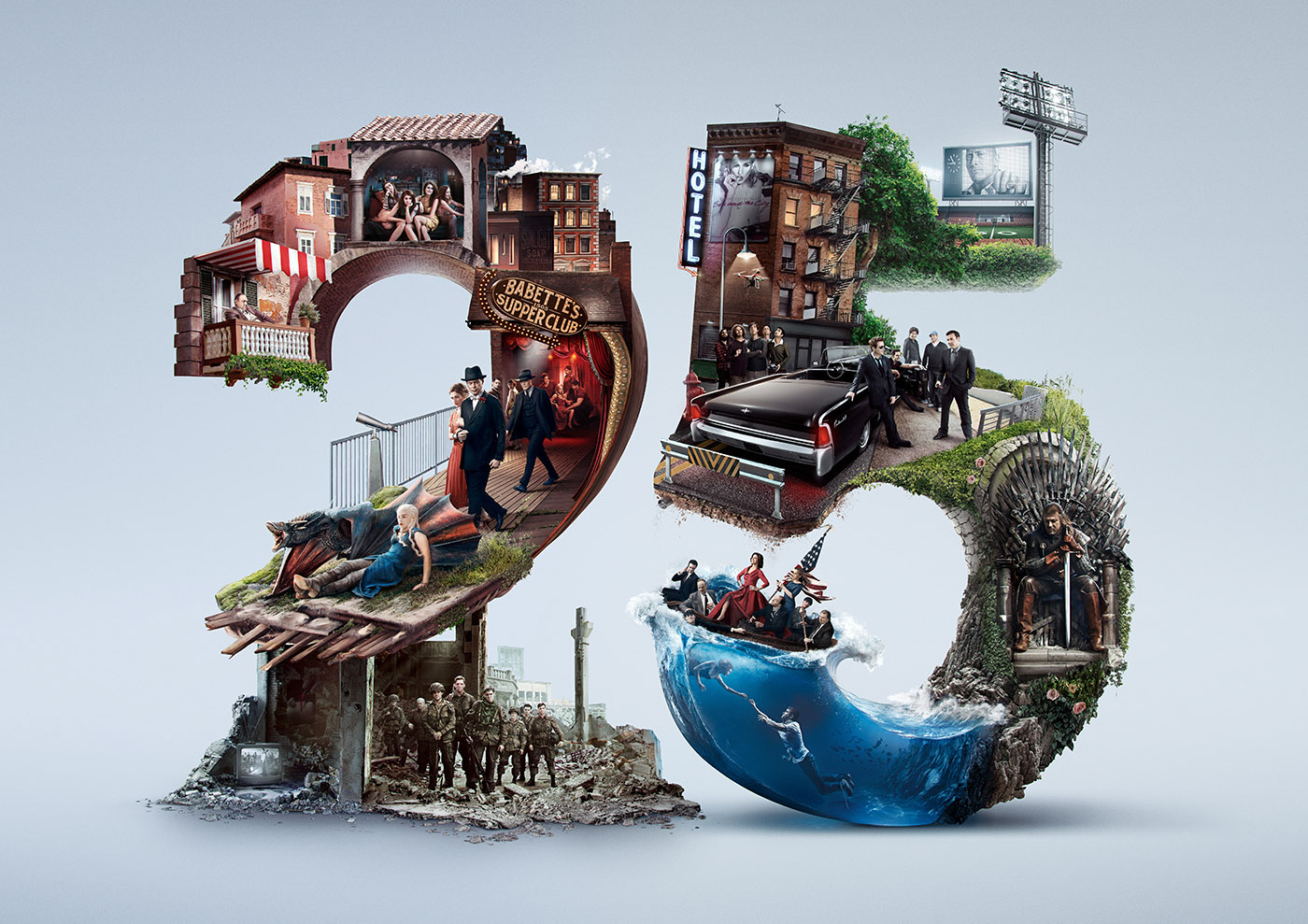 AoiroStudio
Jan 11, 2017
Coming out from a Weekend with the Emmy Awards, we've witnessed a rise of so many incredible TV Series that really gives the new edge to our experience at home. The mighty team over at Ars Thanea were given to create the key visual for HBO and celebrating their 25th anniversary. Imagine all these famous characters in one picture, the result is quite impressive.
Ars Thanea  is an award-winning CGI Studio with such a talented team based in Warsaw, Poland and New York City, USA. We are great fans of their work and their mixture of "Avante Garde" style is like no others and they got the opportunity to work with a huge variety of popular known brands like Ubisoft, Nike, Discovery Channel and a lot more.
For over 25 years we've been witnessing the remarkable stories of our favorite characters from HBO Original series. And again, we've been invited to create a Key Visual to sum up the amazing TV experience given to us by HBO. Over 45 characters (including Dragon) in one pic! Happy Anniversary HBO Asia!
Credits
Client: HBO Asia
Head of Creative and Content: Magdalene Ew
Marketing Director: Vilia Chia
Senior Art Director: Patrick Tan
Copywriting: Paul Deepa
Creative Production Studio: Ars Thanea
Producer: Tomasz Wachnik
Art Director: Karol Klonowski
Concept Artist: Piotr Frączkowski
Lead Digital Artist: Marcin Kowalski
Digital Artists: Piotr Frączkowski, Łukasz Wiktorzak

Source: Abduzeedo
Illustration: Happy 25th HBO Asia