Game Design and Interaction Design: Cambridge sQuizUp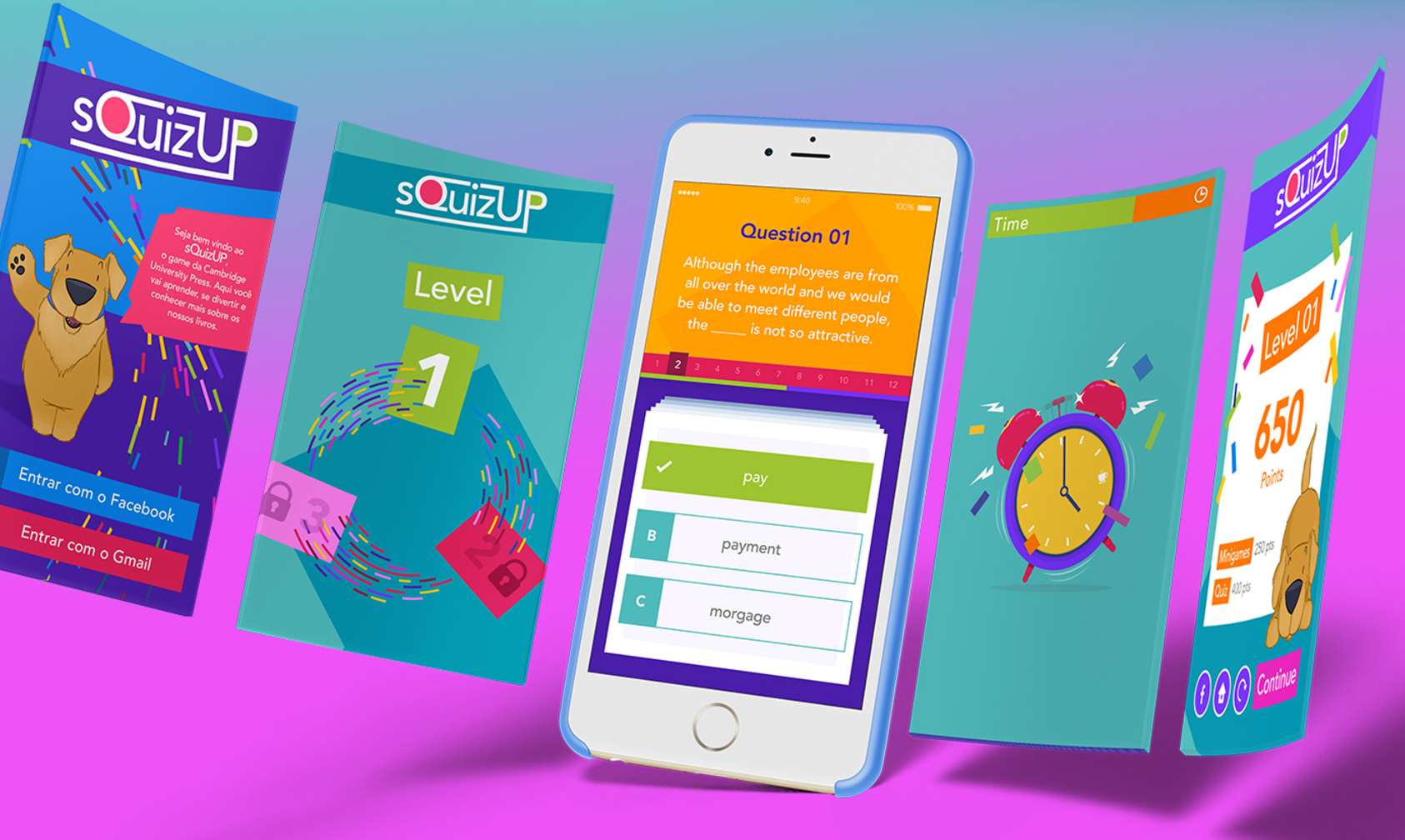 abduzeedo
Mar 01, 2017
Cambridge sQuizUp is an interaction design, UI/UX and game design project shared by Rafael Lima and Bernardo Bulcão on their Behance profiles. Basically it's an educational game developed for the Cambridge University Press that combines knowledge and fun by testing the gamers english level through mini games. They also created a character to help them through the game. The game design is super friendly and colorful, in addition to that, the project share more details about the basic IA of the game, which is always cool for us to see.
Rafael Lima is a designer with more than 6 years of professional experience in different fields of innovation with an emphasis on digital interface and user experience. In recent years he had the privilege of work in projects for important companies like Coca Cola, Faber Castell, Cambridge University Press, FAAP and CVC. I'm currently working at Samsung Ocean Center, focusing on research and development of apps and games for different kinds of android devices like smartwatches, mobile phones and Gear VR.
Bernardo Bulcão is an illustrator and character designer from Manaus, Brazil.
Game design and interaction design

Source: Abduzeedo
Game Design and Interaction Design: Cambridge sQuizUp