Everyday Miniature life by Tatsuya Tanaka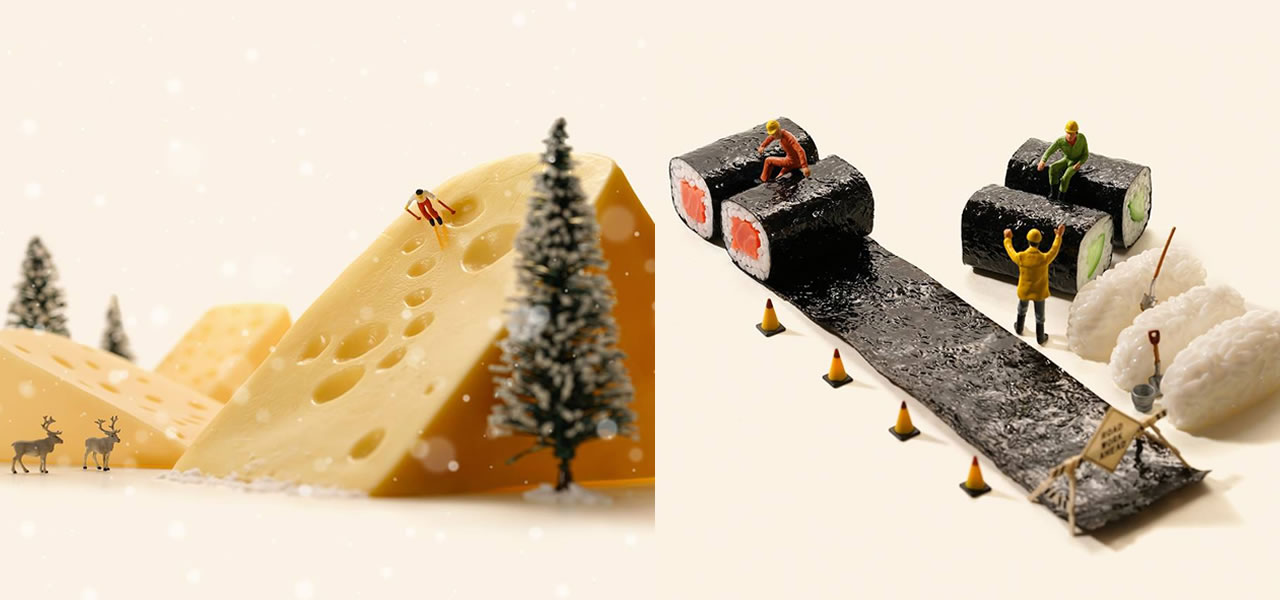 GisMullr
Jan 19, 2017
Do you like photography and miniature scenes? You have come to the right place. And you will certainly enjoy Japanese artist Tatsuya Tanaka's work. He creates inspiring and intricate everyday life scenes in a miniature world. A place where broccoli becomes a huge tree. A world where tiny men operate sushi trains and much more. From skiing to meetings, swimming in a guitar to food markets, the artist has an unique style to portray daily things. Since 2011 Tatsuya has an ongoing project called Miniature Calendar. Miniature Calendar is a project where he portrays everyday life scenes depicted in diorama style. He updates his website daily with new pictures. The small worlds that he creates are filled with creativity, humor and personality. The images will totally take you on a trip through a tiny parallel universe.
I love the idea that the artist updates his website daily. Creating all of this scenes surely requires a lot of creativity. Doing it daily? Kudos to Tatsuya. The way he comes up with all the details and scenarios is mind blowing. From now on I'm pretty sure you will start to see broccoli, cheese and sushi in a different way. Take a look.
Everyone must have had similar thoughts at least once. Broccoli and parsley might sometimes look like a forest, or the tree leaves floating on the surface of the water might sometimes look like little boats. Everyday occurrences seen from a pygmy's perspective can bring us lots of fun thoughts.
I wanted to take this way of thinking and express it through photographs, so I started to put together a "MINIATURE CALENDAR." These photographs primarily depict diorama-style figures surrounded by daily necessaries. Just like a standard daily calendar, the photos are updated daily on my website and SNS page, earning it the name of "MINIATURE CALENDAR." It would be great if you could use it to add a little enjoyment to your everyday life.
More about Tatsuya Tanaka:

Source: Abduzeedo
Everyday Miniature life by Tatsuya Tanaka