Branding & Visual Identity: Drap Agency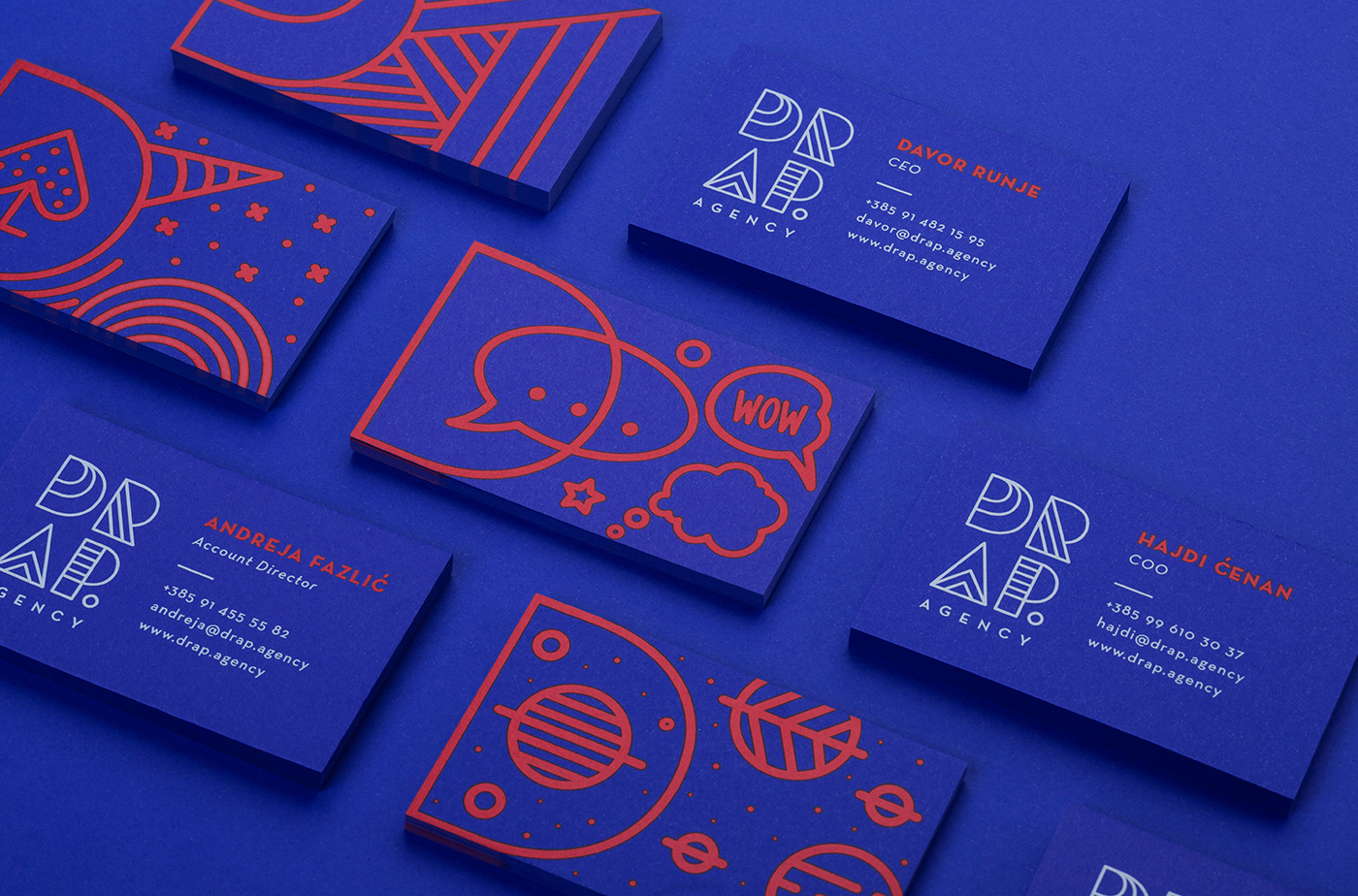 AoiroStudio
Jan 30, 2017
Starting off this week with a branding & visual identity project by Mireldy Design in collaboration with Drap Agency from Croatia. With an attractive colour scheme, we are getting charmed with an iconography with thick lines and how they are treated from the business cards to brand gear as well. I also appreciate the additional colour used on the web design to create a contrast from the two main colours used. What do you think?
Published on Behance  is a collaboration work with a team that goes from an Art Director to UX/UI including the client's. Drap Agency is a studio based in Zagreb, Croatia.
The basic idea was to make a visual identity that will unite (on the one hand complementary
and on the other hand opposing) personalities of Drap agency. The logo is a compact typographic solution. It frames the playful line forms that fills its body. This way the mentioned opposing personalities are unified in a compact unique form. At the same time the shape of the logo leaves room for modular intervention. Out of its basis we established a system and created the entire visual identity.
Credits
Art direction / design / illustrations: Imelda Ramović
UX / UI: Filip Gjurin
Photographer: Domagoj Kunić
Web development: Danijel Milišić, Bojan Petković, Ivan Begović / DRAP.agency

Source: Abduzeedo
Branding & Visual Identity: Drap Agency