Beautiful Tilt Roof House in South Korea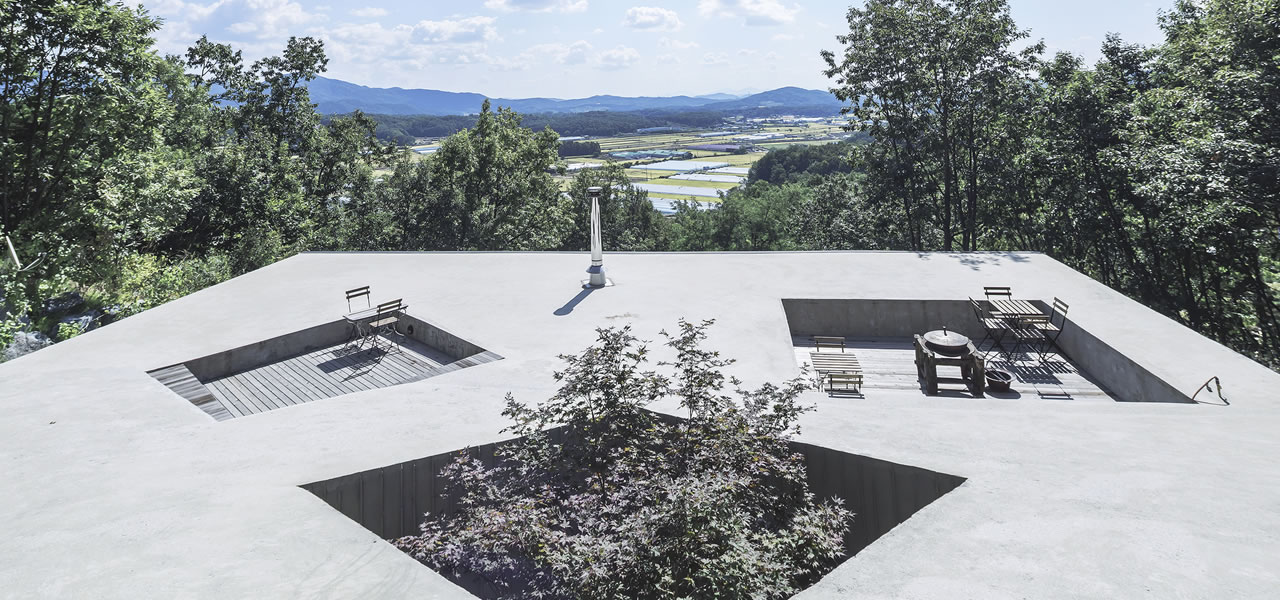 GisMullr
Dec 09, 2016
Today we will show you a house in South Korea, a project by BCHO Architects. Architects used a tilted roof that follows the hillside to better blend the house to its surroundings. Besides minimizing excavation the result is a clean and inspiring home. We can also see beautiful color palette, materials and layout choices here. A lot of open spaces and windows, given the place a bright and cozy feel. Take a look.
Make sure to check out BCHO Architects website for further information about this and other inspiring projects. See you next week. 🙂
Description from the architects: Set amid peaceful mountains and rice fields an hour east of Seoul, Korea, The Tilt Roof House is part of a community master plan proposed by the clients and their friends in Sukokri neighborhood. Sharing common passions for travel, nature, and design, they decided to create a small artist community where they could go hiking and do outdoor activities together. As part of Sukokri artist community, the subterranean Tilt Roof House shows architect's understanding and consideration of "Ki", which is the traditional term for the universal energy that permeates everything. Tilt Roof House tries to respect the natural energy flow of the existing mountains' and consideration.
We found this house at ArchDaily.
Photos by Sergio Pirrone.

Source: Abduzeedo
Beautiful Tilt Roof House in South Korea