Beautiful House in Trees in Los Angeles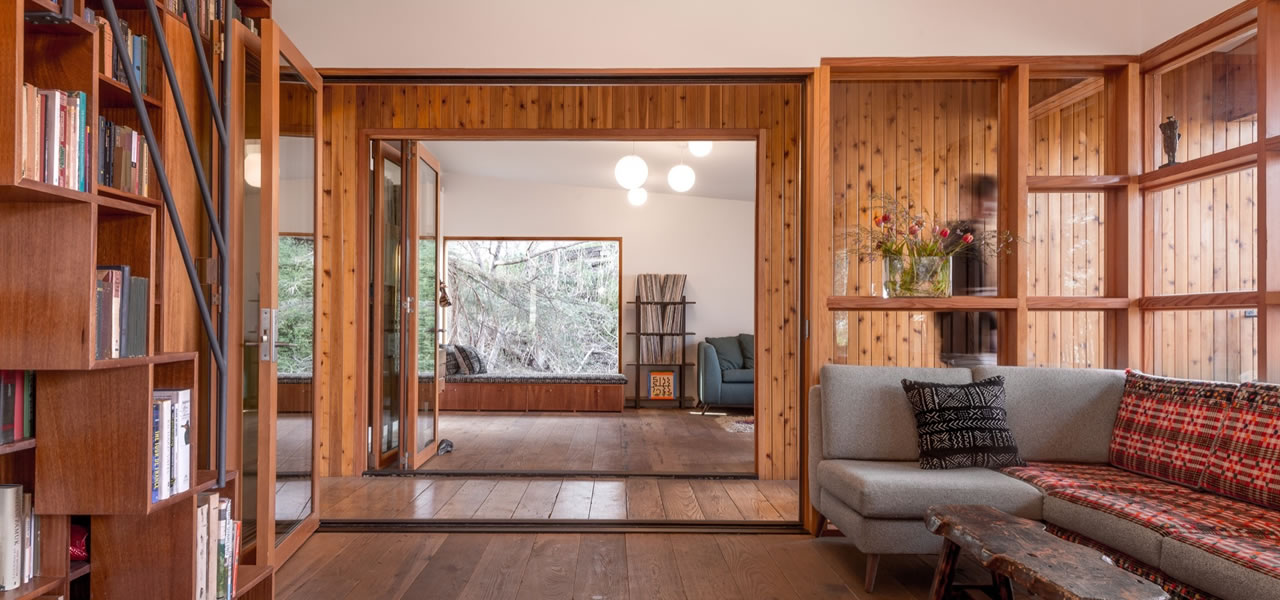 GisMullr
Jan 13, 2017
Nestled in a beautiful hillside in Los Angeles hills, this place is inspiring. House in Trees is a project by Anonymous Architects and you can see that the house blends perfectly with its surroundings. The architects developed something that has a remote feel despite being so close to all of Los Angeles craziness. The main challenge of the project was the placement of the home. The beautiful Cypress tress should be preserved at all costs. So what a better idea then incorporating them into the design? Yes. This is what they've done. Take a look.
The House in Trees has a beautiful layout and breathtaking views. The heavy use of wood gives the place a cozy feel and also turns the house into an integrated element in this hillside. A lot of glass will allow you to take advantage of inspiring views. It seems that you are in a remote cabin in the mountains. Make sure to check out Anonymous Architects website for further information about this and other inspiring projects. See you next week. 🙂
Description from the architects: This new single family house floats over the steep hillside in Echo Park, California. The placement of the house was very important to avoid removing any of the mature Cypress trees that surround the house. In one case the house surrounds the tree as the tree penetrates through the house. Waterproofing a tree in this situation proved to be very challenging but the system works to keep water out of the house. In an effort to blend into the wooded environment there is a heavy use of wood – both outside and inside. The exterior uses fire treated cedar siding which is a rating required by local building codes.
We found this house at ArchDaily.
Photos by Michael Wells, Steve King.

Source: Abduzeedo
Beautiful House in Trees in Los Angeles